The L3s arrived at a sunny but blustery Long Road sixteen women-strong and Feeling Fierce, For what Felt like our First home game in Forever. Pre-match prep involved huddling in the changing rooms away from the wind and people traipsing back and Forth to the shed for things Laurie had left there (thanks for taking one For the team, Lauren E!) and discussion of putting in lots of what we have been practising in training - FIERCE, FIRST, FORWARD, FAST, FIERCE.
First goal came in the middle of the First half, somewhere between the Fourteenth and twenty-second minute according to the rainbow subbing plan, when a cross from Irina found Jasmine well placed on the left post to Finish neatly. South continued the pressure For the rest of the First half, Full of Fierce passes and Fast runs but couldn't build on their lead. Some Fiesty enthusiasm in defending some South Free hits saw two St Ives players receive green cards.
The second half started with a series of short corners to South, the only short corners of the game all happening to come when all the injectors were simultaneously off the pitch! Need to rethink that subbing plan! St Ives upped the ante in the card stakes and got themselves a yellow. Feeling left out of the action, South got involved in the card fun with Irina taking one for the team.
South could have extended their lead with a Few good chances late in the second half, with Kath putting a couple of shots wide and earning herself some LOM votes. There was a nervous end to the game with St Ives winning a series of short corners but some Fierce defending from South saw them off. This defensive solidity earned Charlotte, Hannah, Lauren and Ana, who put in a Fab keeping display in the glare of the autumn sun, MoM votes and the L3s' First clean sheet of the season. More importantly it was another well earned three points that sees the L3s comfortably mid-table as we enter a series of anticipated tough games, with morale high.
MoM went to Lauren Eddy for her solid defensive performance, integral to that hard-earned clean sheet, with Erin also recognised for some Fab play on the right wing in her First game for South. Lemon went to Emma for hitting her head on the Football goals when retrieving the ball and not mentioning it until teas, where a peach of a bump was impossible to hide, adding to her bum action along the sidelines. Honourable mention to Alan for breaking Janette in the midweek lead up to the game - get better soon!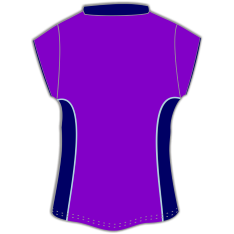 Man of the Match
Consistently breaking down St. Ives attacks and launching South counter attacks