No early away journey can start without the obligatory bacon sarnie. Thanks, Anns!
With our hunger satisfied, we set off for a sunny Peterborough.
With some tweaks to the line up and tactics, the message was clear. Run hard and bully the younger players (more on this point later). Our pre-planned push back routine never materialised, but we chased hard and pressed the defence, trying to unsettle them.
After some neat passes from the defence to midfield, with wingbacks bombing forward, South worked the ball into the D and quickly won a short corner. The call is to go right and I was to get on the post to deflect in. Walshy called an audible and smashed it into the bottom left corner. Boom! One-nil South.
Peterborough then had a spell of possession. When they reached the defence they were mostly denied passing opportunities and even when they broke through they were met with a sliding MSG to swat away the danger. They then win a short corner. After a slip routine, the ball found its way into the net, despite the efforts of Anns to stop it on the line. Continued pressure from the home team was halted by Captain Coops smashed a sixteen up and off the pitch. This was followed with calls from the skipper to press them higher and give the defence a break.
Half time, one-one.
The second half started with us pressing high and winning the ball. Then followed a frustrating passage of play where we failed to find the goal after some strong fast attacks. A combination of wasted chances and strong goalkeeping kept the score at one-all.
With five minutes left, we worked the ball high and started a bit of pinball in the D. The ball found its way to Puddlefoot, on the P spot and an open goal in front of him. A confident hit towards goal was heading in, until a stick came flying at the ball. But it wasn't a defenders stick. For reasons known only to myself I made every effort to stop the goal on the line, merely changing its route to the backboard. I'm sorry. But they all count, so I will take it.
Feeling red faced I snuck off to the sideline to be replaced.
Now, the message to bully the younger players was taken by most to mean apply pressure and cause them to make mistakes. Dom had a different take on this. In trying desperately to hold on to our deserved lead, Dom decided to run through the youngsters and stick tackle anything that moved. It ended in tears for their young winger who was unceremoniously dumped to the ground. Well done, ASBO.
Well deserved win and three points in the bag.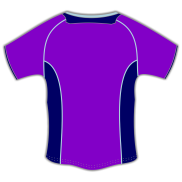 4
Man of the Match
Long-awaited M2s debut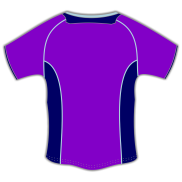 94
Lemon of the Match
Perhaps a little enthusiastic at the end