It's been a difficult start to the season for South's Men's 3rds but after four defeats in our opening five fixtures, we've cautiously put together a run of gradually-improving form to be undefeated for three weeks on the bounce. Following a long-haul point in Skegness and a home win against Wisbech, this week was probably our best result to date, holding a Nomads side who were sitting in fourth place at the start of play.
We were away at Nomads' infamous sloping Abbey pitch. Matt has learnt from his past mid-week declarations of good availability and this week delayed the team email until Friday afternoon, confirming a squad of fourteen. This is the M3s though, so by Saturday morning we were duly down to eleven and a half. As Pash put it, "Classic M3s".

In keeping with another longstanding M3s' tradition, after talking about the need to be ready and switched on from the whistle we conceded within the opening two minutes. A Nomads attacker found himself presented with the ball dead centre near the top of the D and, with no defenders in front of him, cracked his strike past an exposed George.
At least familiarity meant we knew how to respond to the situation, and we kept our heads and began to establish ourselves in the game. Ollie and Ali were harrying and closing down in the centre while Pip was making some great link-ups with right back Sev Warren. That right channel provided our best attacking outlet as we moved the ball up towards the front line of Jonny, Ash and Nev, with Joe rolling on from the bench.
The Nomads' threat was built around some good close skills in midfield and several big hitters up front, so the defence's priority was to close down and deny shooting chances. Dylan, Neil and Pash were now picking up the runners and denying Nomads space to work, with George belowing continuously and inarticulately somewhere behind us, like a fog horn out at sea. On several occasions the home side came close to establishing clear blue water between the teams, but some sharp reactions to close down threats and excellent blocks and saves from Foghorn George prevented us from slipping further behind.
Having held on through the difficult opening period, mid-way through the half we levelled. Some good chances had already come and gone, one ball going agonisngly across the face of goal, when Joe reacted ahead of the defence to slip the ball past the Nomads' keeper from close range. With half time approaching though, Nomads finally got their second. A snap shot from one of their aforementioned big hitters, allowed to strike as for once the defence were slow to clear the danger, boomed between an unsighted George's pads even as he snapped his heels together, a fraction too late.
Just as it looked like we would be turning around trailing, from the push back a rapid attack in the final minute of play drew us level again. The attack again came down that favoured right channel before being moved across through Nev to Joe in front of goal, who slipped it to Jonny arriving on the left to throw himself at the ball and knock home with a diving sweep.
Half time necessitated a slight reshuffle as Neil's injured achilles protested against doing another thirty-five minutes. This meant breaking our ace partnership on the right flank, as Sev stepped inside to centre back with Pip dropping into Sev's place. The M3s didn't let it halt our momentum though. While Nomads continued to edge possession and territory, South's continued threat was rewarded with a third goal to take the lead for the first time. It was almost a carbon copy of the previous goal, only this time Jonny didn't need to dive.
Before we could begin to dream about the possibility of a big upset though, Nomads equalised. As the ball was pinned in a melee inside South's D by the baseline, a Nomads forward knelt down to block and win the ball, which was dug out to allow a teammate to slip home.
The remaining period was played out without either side able to break the deadlock, for a draw that was probably the right result after a evenly-contested and well-fought game. More performances like this, and a few more substitutes, and the M3s should be able to put a little bit of light between themselves and the Division 4 trap door. After this week's inter-club derby, it's the intra-club derby versus the M2s next weekend; always a tasty treat.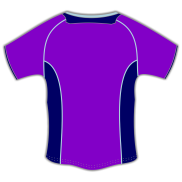 43
Man of the Match
Crushed it out on the right, launching dangerous attacks and breaking up anything that came back his way
Lemon of the Match
Desecrated the ladies' toilets pre-match (accidentally, he claims) following the chilli pizzas at the M3s' Friday drinks, before nearly taking Ali's head off at point blank range in the mini warm-up game