The 3s arrived at Long Road on Saturday looking for a first win in nearly eight months. The early signs were good - strong availability, with fourteen players present by not long after the scheduled pushback, a lively warm-up featuring an energetic new recruit who took an immediate dislike to George, and captain Matt K in manager mode on the sidelines running a substitution schedule complicated enough to rival one of Laurie's.
Losing the toss left us playing directly into the late-afternoon sun, but this didn't seem to faze the team (though it might have contributed to the lovely pass that I played to three South players in yards of space on the, erm, touchline). Some neat interplay through the middle created a number of excellent chances, but we were unable to beat Wisbech's keeper, who was having a strong game at the back for them.
The second half proceeded in much the same way as the first, until Matt P came up with a cunning plan. We were clearly shooting too well to score, so he experimented with rolling the ball gently towards the net at a short corner. Somehow, this avoided both defence and keeper, and nestled into the bottom corner. They all count, though, right? With only a one goal lead, and George called off his line to thwart a number of Wisbech attacks, we were in need of a second to close out the game. It duly arrived with a swift break from Simon T, who found Rob in space in the Wisbech D, and Rob coolly slotted the ball behind the keeper. The win lifts the 3s off the bottom of Div 4NW, leapfrogging the three teams above us, so a key three points gained on the quest for mid-table security.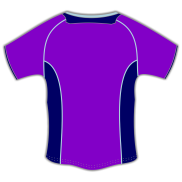 87
Lemon of the Match
It helps to pass to players who are on the pitch