What to say about this game? Well, we had a gameplan (whoo!), we had 1sts' keeper Dazzler doubling-up (double whoooo!) and we had two new faces from the M5s in Garth and Oli RB (welcome, guys). Only problem was, we didn't get around to using any of these resources properly until the game was twenty minutes old and we were three-nil down.
Having first dealt with the what we were going to call our surfeit of Oli's, the aforementioned Rubinstein-Baylis being 'RB' and regulars Scott and Weston going as, erm, 'Scott' and 'Weston' [it would work so much better if Oli S was Smith, wouldn't it? Can we get him to change his name by deed poll to facilitate a weak joke? Yes, I think we can…], …erm, where was I? Ah yes, having sorted out what to call the various Oli's, we got underway.
The first five minutes actually went alright with Oli Weston make a couple of promising looking dribbles into the heart of the Dragons' defence. However, we were not pressing as had been agreed and that was leading to overloads, just as had happened in the game at Long Road. That meant a mis-trap was going to be costly, as happened when one by the near post ran free to the far, where a Dragon put an accurate but achingly slow reverse stick shot back across goal and into the far corner. It felt like slow-mo, but actually this was real time.
The next fifteen minutes where all Bourne Deeping as they used their experience to pick our enthusiastic but disorganised effort apart. The second came from a penalty flick awarded when a Dragons forward got into a staggering amount of space in our circle and, as he was preparing to shoot, got clattered by a South defender charging back to attempt to deal with the dire situation. An attempt to tackle did have to be made but the award was fair enough. The flick was calmly put into Darren's bottom corner. A third followed soon after from a cleanly struck penalty corner.
At this point it dawned on us that, whilst Bourne Deeping might not be as physically quick as some of the sides we have played, mentally they were right on it; their stick skills and game-reading were of a high level. Trying to turn them over in their twenty-three was both pointless and counter-productive as it destroyed our shape. So we began to execute the agreed plan, and, well, it looked better.
We had a number of half-chances in the rest of the first half, mostly when JJ was able to move upfield and fire crash balls into the circle. Jo was the closest to finishing one of these off, but his diving attempt at the far post just wasn't quite stretchy enough. We also had an opening or two after the break, Oli RB the nearest to scoring for us when he got across his man to reach a cross, but his deflection went wide of the near post. Would have been a good goal. Oh well.
That said, the hosts did still look the stronger team and likelier to score through the second period. We have much to ponder if we meet them next season, though that remains an open question as results elsewhere didn't help the M4s' cause. What, at the start of the day, might have been a nine point gap on the teams below is now only three. The run-in could be rather jumpy…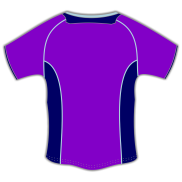 48
Man of the Match
Said his head was going to explode. His teammates' minds were just blown by his performance.
Lemon of the Match
Yoinked an opponent's ankles out from underneath him: had a two minute rest.