Late availability changes have been the Achilles' heel of the Men's 3s this season (along with Neil's Achilles' heel): midweek squad updates from the captain have come to be regarded as less believable than something you may find written on the side of a bus. And so it proved again this week for our trip to Wisbech. We lost Adam to an injury-related call up by the M2s. Ollie meanwhile dropped out claiming the calls of his profession - we can only assume it was an archaeological emergency but Indiana Jones wasn't available and they needed someone else who owns a white dinner jacket.
When we last met these guys, we were sitting bottom of the pile on two points with our opposition just above us on three. Half a season later, we had hauled ourselves up to eighth position with twenty-one points to our name while Wisbech were still nursing those three. The home fixture had been tighter than you might suppose though, scoreless until two late goals settled it for South.
Before pushback there was talk about needing to avoid complacency and start strongly. Mind you, there was also some talk about scoring six or seven, so it seemed not everyone was singing from the same hymn sheet. That theme followed into the opening part of the game, where it was the home side that seized the initiative and the M3s finding themselves on the back foot. Despite the pressure in the visitors' half, the most alarming moment came from a route-one lofted aerial from Wisbech's back line following a South attack, which both their forward and Neil, stood behind him, missed, allowing a Wisbech runner to burst through from midfield on to the loose ball with only half an empty pitch and George in front of him. The South keeper held his nerve though, narrowed the angles and the striker's shot was saved and cleared away to safety.
Gradually though, we started to get into our stride. NBM, Ali and Joe in the centre began to take a hold of the game, while Josh and Pash at full back were able to get up the pitch more to connect with Jonny and Oven in the channels, with Nev harrying and hassling up top. Play was still a bit direct and narrow, with too much running into contact and attempts to thread the ball through rather than around the opposition, but chances were starting to come.
The breakthrough came from a short corner by Joe. His hit was off the ground but the keeper's attempted save came off his leg guards rather than anything higher, which seemed to persuade the umpires that the ball had been at legal height, and the goal stood. A short while later and it was Oven's turn to get on to the score sheet, a firm shot into an unguarded net as a loose ball fell invitingly to him in front of goal. Almost immediately, a third was added, this time from a magnificent instinctive volleyed strike on the turn from Jonny, close in front of the goal, ricocheting the ball into the netting.
At half time the general consensus was that we were in a solid position but hadn't played our best hockey - well apart from Nev, who proclaimed that he personally had had a great half, making some excellent leads. It was good to know that one person anyway was satisfied.
South continued to press in the second half but the next goal was proving elusive. Posts were hit and balls flashed across the Wisbech goal but nothing was going in. Despite that, the South defence rarely looked under serious pressure and the result appeared secure. Then, with ten minutes to go, a through ball into the South D saw George come flying out of his goal as Neil, turning to chase, fell to the ground like he'd been shot. In contrast to his steely coolness in the first half, this time George's innate banzai nature reasserted itself as he completely wiped out the onrushing attacker who, to add injury to insult, landed on George's knee, leaving the keeper lying prone on the pitch alongside his defender.
Two down from a squad of twelve and a p-flick awarded…suddenly the last ten minutes weren't looking so comfortable. Fortunately after a few minutes George's knee had recovered enough that he was able to take his position in time to retrieve the p-flick from his net. Neil's calf, though, wasn't up to continuing and he had to limp over to the touchline for the remaining minutes. The disruption and concession seemed to affect the M3s and the last ten minutes, if not quite a siege, certainly saw Wisbech in the ascendency as any thoughts of another goal for the visitors turned into a rearguard action to secure the result.
Over plates of curly fries and chicken goujons - there was some debate about whether they were nuggets or goujons, and the difference between them - MoM voting produced a clear win for Jonny, with eight out of twelve votes. Honourable mentions to Ali for lots of running and passing; Sev caught someone's eye with his 'Great balls and long…' I think it says, 'passes'…?; and Nev who got two votes 'For eating', with an impressive entry in the team's 'Who can eat a whole chocolate doughnut in one mouthful' challenge. The LoM voting was more keenly contested, with George's rush of blood and Neil's dramatic late fall (not to mention forgetting his towel and having to dry himself with his yellow umpiring shirt) both in contention. Ultimately though, the vote was sneaked by Nev, both for his half time commentary on his own performance but really sealed when he walked back into the changing room from the showers and declared, 'Well, that was f***ing intense!' It certainly was, Nev.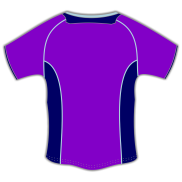 Man of the Match
Described by one teammate in post-match voting as, 'a ray of sunshine in the sludgy grey skies of our performance.' A great instinctive strike for his goal and some even greater ones that didn't go in.
Lemon of the Match
Had a self-proclaimed 'excellent' first half, 'making some great leads', followed by an 'intense' post-match shower experience.