After losing two-nil at home to Bourne Deeping in November, the girls set off on this sunny Saturday full of determination. Following a shaky start (Nic and Karen running back for their sticks: where were those Lemon votes?), we arrived at the pitch.
We arrived at the changing room (thanks to Maddy's detailed instructions) only to be greeted by the delightful aroma of the local cows and the local boys. This city girl was in for a shock!
Yellow shirts on and matching yellow jumpers (who is this new Maddy?) and we were ready for the warm up. A quick warm, in what can only be described as tropical temperatures, and we were ready to get going. But hold up, where was our starting centreback, Amalia? Our Argentinian girl has clearly become acclimatised to the UK weather and had to dash off for a quick change. With seconds to spare she rushed onto the pitch and we were ready to go!
South started off a little shaky. Bourne Deeping were making quick passes which were hard to pick off; they were looking good. However we held our ground and picked up their players with solid man to man marking. An unfortunate foot in the D and we gave away an early penalty. Bourne Deeping started off with a straight strike: an initial great save by Loopy but BD capitalised on the rebound and scored. One-nil.
After a change in formation South started getting into their stride. Flix was making exciting play on the right hand wing, Amalia was playing out her skin (literally - she took it off pre-match) on the left hand side, making solid tackles and interceptions that stopped any further attacks from the opposition. We made progress into the D and won a short which went just wide. We were playing very positive hockey.
Second half. Again another strong start from South with the majority of play in the opposition half. Another close short corner with South just missing out: almost an Alice Hug classic smack down into the goal, we were unlucky to miss out on getting a goal.
BD caught us on the break and managed to make it into our D. With a lifted ball they won a short corner. Another straight strike and BD managed to get it into the bottom left hand corner. Two-nil.
Man of the match goes to Amalia for an absolute stormer in the defence. Special mention to Sausage Moo (Maddie W) for her unbelievable hit outs from the sixteen, making interceptions and holding up BD from catching us on the break.
Lemon vote goes to Blythe, an overextension which led to a classic Maddy fall on my bum, completing on my own. As I was dramatically tumbling to the ground, my life flashing before my eyes. All I could think was, "These girls love a fall, I am getting Lemon"
Shout out to Maddie's mum for bringing us classics like "Maddie moo" and "Sausage moo" at match teas. She is never going to live this down!
Unlucky to not get a point from this game but onwards and upwards.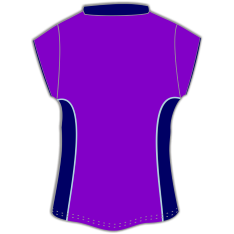 4
Man of the Match
Had a stormer.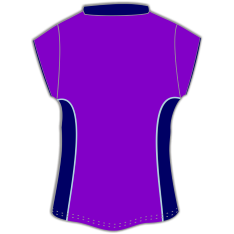 21
Lemon of the Match
She fell over.