Our L3s started strongly and within the first five minutes Erin had scored a fantastic goal, set up by Rhi and Emily.
In the first eight minutes of the game there were several strong attacks down the middle of the pitch which really tested St Ives's defence.
Within these lively ten minutes, our defence was tested by St Ives's attack but they stopped them from getting close to our goal.
Fifteen minutes in and the L3s set up another exciting play and cut through St Ives's players with a great pass from Laurie to Erin, then on to Tess, ending on a near miss across the goal. Then in quick succession, Rhi and Erin nearly scored another.
Twenty minutes into the first half, St Ives managed to get two short corners, but our fantastic goalkeeper and defence put this threat to bed.
Towards the end of the first half, St Ives's attack increased in intensity to try and equalise. But this was halted by two great saves from our goalkeeper, Lydia.
2nd half
St Ives came back and played strongly but the ball moved up and down the pitch equally.
Our defence held up well against St Ives's attacks and every time we lost the ball in midfield, we were quick to win the ball back.
St Ives made a few errors when they won the ball, which we capitalised on as much as we could.
Fifteen minutes into the second half; St Ives made three attacks on our goal, but our defence held them off again.
Twenty minutes in, Laurie made a great pass upfield to Irina who pushed up the field and passed on to Emily, who shot at the goal, forcing St Ives's goalkeeper to make a good save.
St Ives's counterattack got stronger and within the last eight minutes they won three short corners, and on the final one they put a set play together and manage to score a goal with just seconds to spare.
Final score: one-all draw.
All in all, it was a clean game with end to end action and an exciting finish. It was a shame that we did not get the win.
[Captain's edit: as Tabby wasn't at teas - MoM & LoM were both very clean cut affairs this week. MoM having four nominees, one each for Ani & Louisa, then two for Lauren's inpenetrable defensive efforts, but run away winner with seven votes was Irina for her tireless, running all across the pitch through the game. LoM however was unanimous… Most notably for the fact Rhi escaped without a single vote (unheard of this season)! Even more remarkable, I think you went a whole game without falling over or taking a ball to the head! Reflective of a game where no did anything particularly stupid… Tabby's recurring nemesis of her own unruly shoelaces secured her everyone's vote. My favourite commentary being, "LOM: Tabby - Velcro Trainers?"]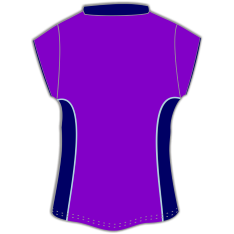 128
Lemon of the Match
"It was a tale of two shoelaces…"