As the last of the mince pies dried up and the boxes of chocolates once piled high had been consumed, we welcomed in the new year with a friendly away fixture to mid-table Harpenden 1st XI (of parallel Division 2S).
The pitch was unusually slippery considering that it was not frozen which, in cahoots with our post-Christmas (lack of) fitness, hindered our usual style of explosive attacking hockey. Like many of us, Pearson especially spent much of the game on his backside, finding it impossible to turn at speed.
Some would say that arriving with only two recognised defenders in Tom Rossellini and Dave Aston was risky…and their suspicions would sadly be proven correct.
We conceded three early short corners, which were ruthlessly dispatched by the same chap from the top D, drag-flicking his way in to our nightmares. He was later to bag another. No doubt he will go down in Harpenden folklore.
Going in at half time three-nil down, we dreamt of a come back. We managed to score two in the second half, both scrambling in at the near post under the keeper (Chalky doubling his tally for the season, and Pearson with the other). Sadly, they scored three more in the second half, to give us the spanking we weren't expecting. It is true that we had our chances, but clearly we were far from clinical and our defence was often overwhelmed.
Notable mentions go to Joel for claiming that he thought he was CSHC's all time 8th top goal scorer, with seven goals to his name. This earned him a well deserved Lemon of the match, which was just as well for James as he'd managed to accrue yet another green card, despite it being a friendly! Man of the match went to me for having my birthday on the same day as the match. Tom Kemsley found himself on the losing team early on and is said to have feigned a foot injury to avoid the prospect of losing. Also, a massive shout out to Jim Hockley, for being a legend.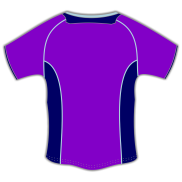 6
Man of the Match
Good shift (and his birthday)