Our first match of 2019 and there was a sense of nervousness amongst the South M5s; would those pre-Christmas injuries recur, did I eat too many mince pies, remind me again how do you play hockey?
Fortunately any doubts were soon quashed as the home team made a blistering start against our opposition from down the A10. South dominated the midfield, picking up any loose passes in the opposition half and creating opportunities for the ever-formidable forward line of Rob B, John G and James Y. An early short corner broke the deadlock, the initial strike from Rob B being deflected but only as far as James P, arriving at the edge of the D, who neatly threaded the ball between keeper and post from what looked like an impossible angle. A second followed shortly afterwards courtesy of an assist from Ian M which found John G perfectly positioned to slot the ball past the stranded keeper.
South maintained the momentum until a few minutes before the break when the visitors broke through the seemingly invincible South defence, leaving our ever-heroic keeper, Mike G, to face a one-on-one showdown with the Hertford forward, which alas the latter won. Two-one at half time and everything still to play for.
After some debate over which coloured ball was most 'colour-blindness' friendly whilst still being visible to the large number of visually challenged over-40's on the pitch, the second half got underway.
The home team continued to press hard but the visitors clearly had their eyes on a draw at the very least and keeper Mike G was called upon to make several spectacular saves to keep us in the game. But it was 'double-up' Barton who eventually found the net to give the home team a two goal margin to take us through to full-time.
Several key stats from what was an excellent all-round team effort:
This was our first win since September 2018!

It was Ian M's first win of the season!

We finally managed to be on the right end of a three goal scoreline!
Overwhelming MoM winner was James Yu for getting into some great positions to receive passes from midfield and almost getting his debut goal. A much closer call for LoM between Sean G, for throwing his toys out of the cot, and Howard S, for inexplicably trying to get undressed during a substitution, with the former snatching it by a single vote!
A brilliant start to the second half of the season. Well done everybody, bring on Wisbech Town!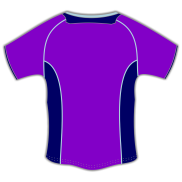 61
Man of the Match
great positioning. Never gave up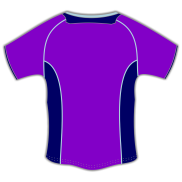 110
Lemon of the Match
Down Shep !