We set off a little apprehensively from Long Road, after losing our only sub to the home game, but arrived at St Ives in good spirits, even after an unexpected stop at a rather strange bus service station on the A14.
The match started with good energy, despite Liz's protests about pushing the ball to the opposition first in a friendly. We managed to keep possession of the ball, integrating Bhav's excellent training by using the space and passing around the back of the St Ives players.
Zara proved that being a goalie really is in her genes with some fantastic saves. Paired with a solid defence, South prevented St Ives from scoring up to half time.
Despite our best efforts to keep our energy going in the second half we began to tire, resulting in St Ives managing to put three balls past the defence and Zara.
Although the score might suggest otherwise, we found the match to be very well balanced with the St Ives team giving us praise. Overall the game was very positive and came away with some great pointers to work on during training.
Shout out to Jan for volunteering to umpire; without him we wouldn't have been able to play. Thank you!
The MoM vote clearly goes to Zara for stepping forward to keep for us and for her cracking saves.
LoM goes to myself for turning off the A14 too early and ending up in a deserted bus service station, having to do some off-roading and going around in circles before finding the exit.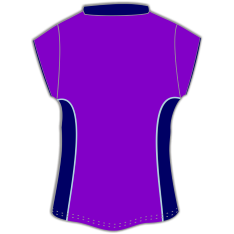 77
Lemon of the Match
A14 fail