Cambridge South Hockey Club
Long Road Sixth Form College
Cambridge
CB2 8PX
25th March 2019
Dear Fine Ladies and Gentlemen of CSHC,
I would like to extend my sincerest regret for the abomination of a comment that landed me with a rightful Lemon of the Match. I cannot express enough how ignorant and thoughtless my actions were and can only apologise. I would blame my alcohol consumption the evening before impairing my brain function but I was definitely significantly less hung-over than some. I guess I'd better explain to those of you who weren't in attendance the day's proceedings leading to this disgrace:
Upon arrival, the team seemed in good spirits but the previous night's festivities had taken their toll on some. A round of names before we started exposed a very croaky "J-a-m-e-s", who later proved that hockey was a great cure for any headache. A quick pep talk from Oliver got the fifteen-strong team raring to go. The first half started well, with South dominating play, and it wasn't long until the first went in with Harry sneaking a deflection. Nik and Seb in the midfield were pivoting well off each other, feeding the attacking line nicely. Rhi narrowly missed out on a short corner goal with a crack from the top of the D. Wingbacks Hannah, Amalia and Lauren were able to push up and press the opposition with some good leads. Darren clearly thought we were super-comfortable by this point as he was spotted having a lie down at the back. Half time came and he was questioning why he had got out of bed.
The mid-game picnic consisted of a healthy portion of jelly babies as well as the unusual addition of McDonald's chicken nuggets. Team manager and spectator, Andy C, had really pushed the boat out this time. James expressed his gratitude for the greasy treat as, I quote, "Without it, I might not have got through the game."
A relatively quiet defensive first half turned into a much more active second half for the centre backs, Wilco, Howard and myself. The opposition were pressing hard but we defended strongly. A short time into the second half, St Neots slipped it past our defence on the left hand side. Suddenly Darren had to wake up. The curling pea roller threw him off balance and he nearly tripped over himself, kicking it straight off the back line. Laughter from the umpire added to the moment, with most other people halfway between stunned and hysterics. Several other opportunities in the second half saw Lou and Andy T with some good attacking movement. The game ended three-nil to South but the score line wasn't representative of how we dominated. Lauren was the pinnacle of defending with a tireless work rate and fantastic positioning throughout. This earned her a very well deserved MoM.
Now the match didn't go without its lemony moments, but here comes the bad bit. Post-match there was some discussion between a few members of South that we were a little short of ladies this week. Anyway, I stupidly thought this was a prime opportunity to put myself in the doghouse. I don't know what came over me but I blurted out, "[REDACTED] [REDACTED] [REDACTED] five ladies [REDACTED] [REDACTED] [REDACTED] [REDACTED] James [REDACTED] [REDACTED] [REDACTED] [REDACTED]." I immediately realised that this was possibly the worst thing I could have said. Not only was this not true, but it was grossly inappropriate and of course I didn't mean it. I was confronted with a mixture of awkward laughter, shock and looks of disgust from everyone around me. I then realised I was truly in for it, as despite my apology I knew 'a seeing to' was coming to me in match banter. True enough, we got to teas and I was subjected to eight lemon votes: "#knowyouraudience" and "You know what you did" – Yes I do and I'm sorry. James, half laughing, pointed out, "Wouldn't it be nice if you could just suck words back into your mouth?" Thanks for that one, mate. Yes it would. I'm truly, really sorry and I hope you all will one day forgive me.
Special mentions went to Hannah and Oliver for arranging mixed hockey this year. So many of us have enjoyed playing and they have done a brilliant job of organising.
Yours sincerely, Josh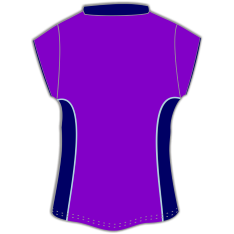 Man of the Match
A rock in defence. Broke down their attacks, and distributed the ball well.