With Jan's words from last season's fixture still echoing in our ears the South M5s were out to avenge that infamous JB-inflicted defeat. With a squad of eighteen plus Jo D installed as a potential 'spoiler' in the opposition goal the odds seemed to be heavily stacked in our favour this time.
The home team got off to a great start, with substitutions working well and forwards and midfield creating some early chances. MoM Andy T came closest, latching onto a Rob B cross but deflecting it into the side netting. He was soon rewarded however when a Wilco D assist found him lurking on the far post, from where he was able to find the back of the net with typical Andy T 'coolness'.
The home team continued to press hard but couldn't manage to extend their slim lead in the first half. Defensive reinforcements arrived at half time in the shape of Sean G who was immediately dispatched to the changing rooms to get ready for the second half.
Not unexpectedly, JB's boys came out fighting in the second half and it wasn't long before they capitalised on a rare opportunity to beat super-keeper Michael G. One-all, but at least JB wasn't the scorer! This was followed shortly after by another (also not scored by JB!)
South continued to press for an equaliser but with Jo D stopping everything we sent his way (for which he almost secured a LoM!) the odds and time were against us. All in all, a closely fought game which the visitors deserved to win…and JB didn't score this time!
Andy T was a worthy MoM winner with his deadly finishing skills, although he still managed to pick up a few LoM votes for his efforts.
JB was the obvious LoM for failing to score, getting his backside in the way of a Rob B shot and various other misdemeanours!
A very enjoyable game played in great spirits by both teams. Thank you, Newmarket!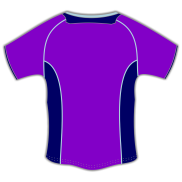 92
Lemon of the Match
Just for old time's sake…