A big 'thank you' to Jan and Laura for their work to arrange this fixture and ensure that everyone in the L4s/5s squad got a proper match experience, and of course to St Neots for agreeing to the fixture and for a great match. Polly kindly swapped at the last minute to join this game instead of the much busier afternoon game - and just as well, since a last minute illness would have otherwise left us without a sub.
It was blowing a gale and the effects were very noticeable on the pitch, speeding up or slowing down the pace of the ball and making it hard work to run. It was an open game with lots of good runs and long passes. We used the pitch well, created space and avoided bunching. South started strong, with excellent work from our fowards and support from the mids, winning a few short corners. Iona had a fantastic game in her first match for South, fitting in nicely with the forward line and opening the scoring. Welcome to South, Iona - great to have you with us! There were great runs from Jess, Tess and Catriona throughout the match, with good positioning and they were unlucky not to add more goals to the score sheet.
Well timed tackles and fantastic accurate passes out from defenders Anne and Nicky kept the opposition's attacks at bay. Nicole worked hard as ever in midfield, hassling opponents and mostly winning the ball. St Neots did manage a few breaks, one of which resulted in an equalising goal. Our half time team chat emphasised the importance of man marking and for the midfielders to come back and defend where necessary. We improved upon this in the second half, and didn't allow them any more goals. Sammy made some fantastic runs down the wing, using excellent ball skills to feed balls through to the forwards. Overall a great team performance. Possession moved frequently from team to team - clearly we were doing a good job of tackling and intercepting their passes, maybe our next focus is 'looking after the ball' and tightening up our possession.
Jess took a nasty hit to the thumb but carried on with no noticeable detriment to her play, then went to A&E only after the game, with suspicions of a break (luckily it wasn't) - this girl is hardcore! Eco-worrier Louise took a few moments away from the playing action (South were on the attack) to chase a tissue that had fallen from her pocket all the way back to Lydia's goal line, as it blew in the wind. Luckily, having retrieved it, St Neots were back on the attack and she was in just the right place to assist the defence. This amused the umpire and won a few Lemon votes, but today's clear Lemon was Lydia for accidentally denting Lou's car door on arriving at the pitch (a gust of wind having blown her door open far wider than intended). Maybe the weather should really have been Lemon.
Pre-match uncertainties as to whether or not we would get teas after a friendly were happily unfounded as we headed to the pub for scampi, sausage rolls and LOTS of chips. Yum.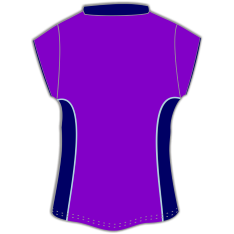 GK
Lemon of the Match
Denting Lou's car door.