On a beautiful sunny morning, South's L1s set off to pay a visit to Spalding for their last game of the season. This was a rearranged game from February that had been snowed off. The girls needed a convincing win to secure third place in the league ahead of Bourne Deeping.
The South ladies started strong and continued the same way with some excellent play all across the pitch. It took some time for South to put something on the scoreboard but it finally came with a minute to go in the first half from a stunning pass from Amalia to Carly, who powered it into the back of the net.
One-nil to South at half time.
The second goal came from a flick by Captain Robs, awarded during a short corner (the gloves came off, btw). This was very shortly followed by a third off the back of Spalding's pushback. The ball was recovered by Izzy who, after a few short passes, slotted it past the keeper. In our own twenty-three, Loopy made some excellent saves with some questionable body parts ("I saved that with my bum."), Robyn had a near miss of her own creation by failing to notice a lurking Spalding player behind her but made up for it with a cracking save off the line. South's final goal came from another good run by Izzy, who smashed the ball towards goal which was unfortunately (for the opposition) deflected by a Spalding player, right behind their own keeper. Despite only having one sub, South powered through til the final whistle with a clean sheet, leaving the pitch happy, sweaty and possibly a little sunburnt!
The win means the L1s finish third in the 2NW division, the highest the team has ever reached. Well done, ladies!
MoM: Izzy for a cracking debut for the L1s
LoM: tied - Nichola for cycling into a parked car after a few too many drinks last night & Robs for her use of Kim's Taxi Service after leaving her keys SO FAR AWAY
(Honorable mentions to Hannah for losing all sense of direction and passing the ball over the base line and Izzy for bowling over a lady twice her size).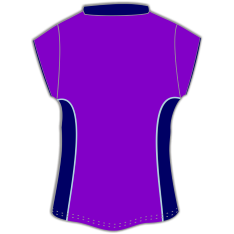 76
Man of the Match
Fantastic debut for the L1s.
Lemon of the Match
Giving her keys to a work colleague the night before resulting in a late night visit to Soham - Kimmy to the rescue