A Tribute to the Greatest Player in the World (Tenacious P)
Harry Chalk
We start with some stats:
2 M1s' Player of the Season awards
Most understated man born in the southern hemisphere
13 appearances for M2s before promotion to M1s
22 MoMs in CSHC career
Personally felled 6 trees and hand crafted 17 sticks during 25 year hockey career
100 caps for M1s
Oldest piece of willow in CSHC
Hardest hit since records began
Most understated man living in the northern hemisphere
And so, with P's 100th appearance for the M1s, we headed to Div 1 champs Sudbury for the first run out of the year. In all his caps, P has probably never experienced a warm-up quite like the one James sprung upon us. Strictly come hockey, anyone?
After going one down a brilliant team move which started with P at the back right of the D, went through Chalk, across to debut Dean on the left, up the line to Wizard, inside to an on-rushing Sam, up to Harry Lewis in the D, who pulled the keeper and defender one way before dropping it back to Sam to tap into an open goal. Maybe the best ever M1s team goal (author's opinion). Made all the sweeter by the opposition's attempts to swarm specifically our left flank with an aggressive press.
A fast paced game continued, with the teams going in two-apiece at half time, Wiz with a classic back post tap in following Owen's deflection into the D.
Half time came and went. P in particular was rolling back the years; even the lesser spotted reverse hit came out, along with trademark tackling, hitting and strength on the ball. Other highlights include:
Debut Dean (on debut) managed to clear the ball off the line after Sudbury missed out on a 4-1. Worthy of MoM.
George deflected a rapid drag flick onto the crossbar.
Austin Harrison playing four positions in the match, and at one point even making a lead past the opposition twenty-three.
As Sudbury struggled with the pace and intensity two more well worked goals, including a P hit / Pearson deflection combo (one for the faithful), meant South had a two goal lead going into the last fifteen.
It ended four-four, but a fantastic start to pre-season nonetheless. Less said about post match admin the better. Isn't it fantastic to reduce paper use with an electronic voting system?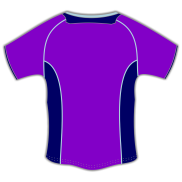 36
Man of the Match
Debut Dean with a great defensive performance. Goal line save the highlight
Lemon of the Match
Forgot the face masks, the captain's armband, paper and pens. Welcome to the new era, loose AB