We didn't know much about them and they not much about us, so an even playing field.
Both teams started slow, feeling each other out and there were a few wasted chances on either side. Then all of a sudden South clicked and wow, it seemed as if we had played more then one match. Passing was crisp, defence was tight, midfield was up to speed and attack was on it. We got on the score sheet after about six attempts and it was a good feeling. We then scored again before half time and that nearly killed the game but you felt whoever scored next would win.
Great points at half time and they were listened to, as we scored just after half time and that killed the game. But after that the defending was out of this world. We created even more chances but failed to take them, but that pleased me the most because the guys were in the positions that were supposed to be in and, even not taking the chances, you need to be there to have them. I must add that they had about thirty players in the end so to do what we did felt extra special.
To summarise, everyone played their part 100% so that's why there was no Lemon of the Match. Young Thomas Grove was Man of the Match, he played so well against more than likely their best players. To see at the end of the match that we had all enjoyed ourselves was an amazing feeling. Onwards and upwards, but remember the one thing above all else is to enjoy the game no matter the result!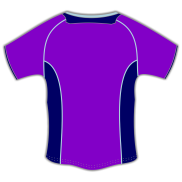 60
Man of the Match
I wasn't there but by all accounts young Thomas blew everyone away with his skills and pace for the second week in a row!