September 14th, Bury. The blazing sun burned down on the purple ladies. Some were watching another match unfold, with injury breaks and heat strokes (read the L3s' match report for further exciting details). Others were spending their time befriending some local dogs. After a lengthy discussion days before about hydration and electrolytes ("If you don't have the salts, you can't effectively replace the volume of water you've lost.") everyone was trying their best to get hydrated and avoid headaches so as to not ruin the evening BBQ and social plans. But on to the game.
Ten minutes into the match we had our full squad, with Ellie appearing to take over the middle defence and Jess Foord playing her second game of the day to help us out in the front line. She promptly scored a goal. With our very own Jess Woodhouse taking it on herself to bring the ball into the D, Izzy very generously let the ball past her for Jess Foord who was in the right spot to put it in (the match reporter has bad eye sight and an even worse memory but it was probably an absolutely stunning goal).
Sadly we did not manage to hold the lead, as there was some confusion about marking and some of Burys forwards can swoop a goal into the long corner from insane angles (L1s, beware of those shots when you play them in your league!). It seems we have finally figured out how the new 6er position works, with Aoife and Rebecca passing beautifully along the right wing with Jess W, helping them to work those two-on-ones. Although there was a lot of pressure on both goals, we didn't score again. There was that one odd pile of defenders, our forwards, and their goalie lying in front of Bury's goal, but nothing came out of it.
Bury put a lot of pressure on our defenders, but we played through the side line and Jenny managed two perfect aerials over their forward line. She mentions these in her match report so the third aerial, which then went straight over the walled pitch outside wall towards their car park, sounds less bad. The ball avoided the parked cars but nearly hit one of our own 3s players in the head (sorry, Bella). One of Bury's players had obviously missed the hockey safety lesson 1.0, because she used her stick to point directions and proceeded to tell Grace off for "running into her stick". The ear has not got any permanent damage as far as we can tell. Eimear also threw her stick around, but at least managed to avoid hitting someone in the head with it.
We got a lot of practise for defensive short corners in the second quarter. A lot. They were all cleared by our defenders, Ellie, Aoife, and Lucy, so I guess our practise is paying off.
We played in quarters because of the heat and every break was much appreciated, but we were less happy when our quarters were turned into thirds with no warning as we had to leave the pitch. We are sure we would scored another five goals in that last quarter!
Our player of the match was Lydia, who did some spectacular saves and saved us from losing by a higher margin.
Another thing that impressed everyone was the amount of running done by Lauren on the 6er position, despite having run a 10k the night before. Rebecca and Ellie must have also had heavy legs from the run but did not show it at all. Keep this up girls and we'll be the fittest team in our league!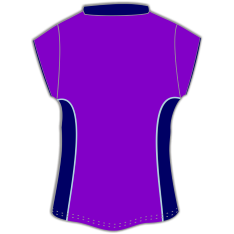 GK
Man of the Match
All the saves