When Life Gives You Lemons, Make Lemonade
Jimmy Wood
Coming into the match both sides had made unbeaten starts to their season. Alford arrived with only nine men. Having travelled far and against a side with three subs it was always going to be a tough game for them. To their credit, they worked hard as a team and managed to frustrate us for much of the game.
Having been pinned into their own twenty-three for much of the opening phase, their defence was finally unlocked by skipper NBM. Some dazzling stick skills created an opportunity for himself and we led one-nil.
The second goal came from a play that has worked well already this season. Quick ball down the wing, a few slick passes before the ball was pulled back across the goal for Nev to finish.
South tried to move the ball around the back to create space but were frustrated for the rest of the half.
Half time: two-nil.
The second half, we looked to patiently build up the attacks. We managed to work the ball upfield well only to lose it at the final ball.
Connor, playing in the middle was involved in much of the good play. His high work rate and strong distribution rightfully earned him man of the match. Well played.
As we continued to press, I found myself with the ball in the middle of the pitch. I ran direct for goal, pulled it round the oncoming keeper. Time stood still as I envisaged the crowd giving rapturous applause. The open goal seemed so inviting. I pulled back and struck the ball…wide of the post. Lemon of the match was probably coming to me. However, the next attack, Dan Loy played a defence-splitting pass to Nev, who kindly passed to me for an open goal chance again. Thankfully he left me with only a tap in. Maybe I had saved myself from Lemon.
Alford battled well and had a few chances to pull one back. Luckily our defence stood strong to keep them at bay. Adam Catley commanded the centre, collecting multiple aerials, and Jim was solid in one-on-ones.
Despite standing strong for much of the game, we did concede from a short corner routine with ten minutes to go.
There was still time for someone to do something Lemon-worthy. Naturally, it fell to me. A quick run down the wing was thwarted not by a defender, but a stray face mask. This resulted in me walking off with my tail between my legs.
Fulk time: three-one
Well played everyone, especially Connor. Three wins from three leaves us top of the league. Onwards to St Ives next week.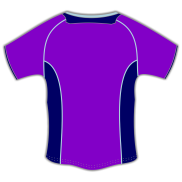 102
Lemon of the Match
Many, many reasons.