Prior to the match we were given strict instructions from captain George Toynton to promptly arrive at 2pm in order to prepare for our top(ish) of the table clash. In true form, GT turned up late with only one player (Adam 'Cate' Catley) making it because he'd umpired the game before. Due to a night out for the 3s' after the game, the plan was to pay match fees prior to the match but the normal chaotic organisation prevailed and half the team still have not paid. By 2.30pm we were pretty much a complete team and still hanging around due to the late running game before us.
Jimbo was peddling his freebie energy gels, commended by Jimmy (who knows this stuff) as rocket fuel containing not only tons of caffeine but also taurine and guarana. GT necked one and then started to panic as Jimmy advised that if he didn't drink a lot he'd either end up with stomach cramps or it would come out of one end or the other. Half of the team were now buzzing on legal highs and ready for a (way too early) warm up.
In the meantime, Wellingborough turned up with a bare eleven players, certainly at least two fewer than we had faced on South's away trip earlier in the season. With fourteen players, two fine umpires and half the team buzzing we were ready to avenge our three-two away loss.
The team was also boosted by six 2nd XI drop-downs, as bountiful availability at the top of the club cascaded down the teams, and only the defence starting line-up were reminiscent of the normal 3rd XI.
If you expect an accurate run down of how the match played out I'm afraid that you will be sorely disappointed. I understand that this is not a requirement anyway, so not to worry!
We had the lion's share of play and managed to bag a couple of goals in the first half. One was a lovely top corner drag flick from Shin, which earnt him MoM, following an earlier P-flick won and scored by Tom Blair after he was judged to have been bundled over from behind following a slaloming run into the D. Wellingborough's long ball game was being dealt with comprehensively by South but due to a mistake in midfield the defence were overloaded and Wellingborough's main man managed to get a free shot from the top of the D. Two-one at half-time and George's record of conceding in every match was still safe (although not really his fault on this occasion). A slightly disappointing half time score and not representative of the play.
The second half was dominated by South with all of the pressure but a distinct lack of any goals for a further fifteen or twenty minutes. With great encouragement from the side-line, the pressure from South began to pay off as Wellingborough's legs were giving up.
The goals then started at great pace. A second flick, for a Wellingborough player trying to cuddle the ball on the line, was despatched by Bhav this time. A post from Ollie Scott set up another goal, with Joe Whittaker bagging a brace. Both were from superb runs from our own half, rounding numerous players and finishing with a drag flick from the top of the D (yes, Joe did ask me to write that)…or one may have been a straight strike from a short right down the middle of the goal which somehow found its way through everyone. Jack Chalk scored with an outrageous near post meg of the keeper, played blind with his back to goal, which just crept over the line before the covering defender's desperate clearance. It was either brilliantly inventive or a complete cock-up of an attempted square pass.
At six-one down and with the game gone, Wellingborough decided to throw caution to the wind and the kitchen sink at us to try and get something back, but the South defence cleared the ball to Jimmy who had half an empty pitch to race into, a wave of four or five defenders chasing vainly behind him. The only person who could match Jimmy's pace was Tom. The crowd held their breath as Jimmy bore down on the defenceless keeper before squaring the ball for Tom to throw himself at and knock home, to a huge cheer from the touchline. The icing on the cake.
In tribute to the number of cards (four) we received on our away trip to Wellingborough, Bhav decided to throw his stick at the ball. It was up in the far corner and I don't think he could be bothered to run after it, after all we'd just scored five in fifteen minutes. So he picked himself up a green card and sat the last two minutes out on the side before the fat lady sang.
A comprehensive final result to right the wrongs puts South two points away from a promotion spot – you never know, it might just happen.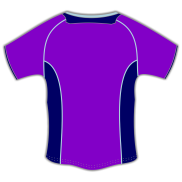 6
Man of the Match
The art of drag flicking