We knew a win would take us back to the top of the league. We knew the Saints had put five past us earlier in the season to inflict a rare league defeat. We meant business. We dominated the game. We scored six.
A good morning's work against a chatty St Neots team, which could have been even better but for:
Sublime goalkeeping by opposition keeper, Tim Poole, an alumnus of this parish. We taught him all he knows about goalkeeping. Too well. Without him it might have been double figures. Respect.
An altercation between Phil Harvey's head and a rapidly rising hockey ball. The ball won, causing Phil to lose blood, suffer apparent concussion, and leave the field with a Butcher-esque bloodied headband, a reference which most readers are too young to remember. Luckily, Phil won't remember this incident very well either. Thank you, Captain Howard, for accompanying Phil to A&E. Winger Greaves attempted some empathetic collapsing on to the ground later in the second half when stopping a sixteen yard hit from five metres away with his right knee. Unwise. Produced a nice bump later; sadly too late to illicit much sympathy.
Dan Image-Flower substituting himself off randomly and forgetting to ask if any team mate would like to step on to the pitch to get the team back up to the customary on-field eleven. Worthy Lemon. Ok, so he otherwise played brilliantly and was overwhelmingly voted Man of the Match. Might as well bag all the awards, Dan.
In spite of these issues messrs S. Ta (2), P. South (2), N Warren, and Doc Marshman found the net, ably assisted by increasingly confident and cool passing through and round the St Neots players…notably from Roland Li, Dan I-F, and Avi Sharma. Particularly in the second half we used the width of the pitch, switched play across the back, and powered innumerable crosses into the D. One spectator* was heard to say afterwards that we were surprisingly sprightly and skillful. Cheeky Be**ar. This is how we always play, isn't it?
The defence were solid as a…Rock…throughout. MSG, commanding his battalions from the back, and Seb Dias, snaffling anything moving nearby as sweeper, gave the rest of the team confidence that any away attacks would inevitably be repelled, should they breech the Ho/Li/Gardner/Flower wall.
We definitely showed that at this level we are more than competitive. Twelve wins in a row since that five-two reversal at St Neots. Well done, one and all.
* Called Chris Greaves. Brother of the author.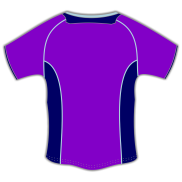 Player of the Match
At the heart of everything the team did. Tackling, running, competing, passing. Main Man.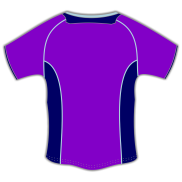 Lemon of the Match
Oh, does someone have to come on the pitch when I take myself off for a rest? And am I supposed to tell someone that I feel like a breather? All these strange new rules and protocols. It's all too much.