Another strong turnout for the latest M6/L6/irregulars' fixture. Teams were decided using the usual highly complex selection algorithm………basically throwing some bibs in the air and seeing who caught them!
Non-bibs made a strong start seemly able to find an 'extra player' until it was pointed out by one of our eagle-eyed umpires that we did indeed have 12 players on the pitch – fortunately no points deduction but an instant LoM for non-bibs captain Steed Snr!
A closely contested first half with little to choose between the two teams, but neither able to convert any of the chances that came their way, until in the dying minutes of the half a perfectly weighted cross from Becky Eno on the right wing found the non-bibs captain lurking ready to deflect the ball between keeper Jo D and the post to make amends, at least partially for the numerous missed opportunities during the earlier M5s game!
The half-time team talk (or was it Nicole's brownies?) seemed inject new vigour into the bibs team with Saskia and Claudia in particular giving the non-bibs defence and keeper Naka A plenty to do, but alas they were unable to find the equaliser.
Once again, a closely fought and thoroughly enjoyable game between the fledgling L6 and M6 squads ………. can't wait for the next one!
MoM was a tie between Saskia and Claudia, with the latter securing it with the captain's casting vote.
LoM was awarded to Howard S for a total inability to count beyond 11!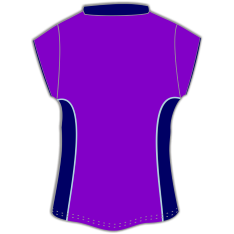 52
Man of the Match
Fantastic skills that helped keep the bibs team in the game