The inaugural game for the Goldies (the preferred name for the CSHC Ladies' Masters/Veterans) was a great afternoon out for a dozen 34+ ladies (plus one lovely Emily – not quite 34+ but, when asked, confirmed she was over thirty but was not quite sure by how much).
To give a bit of background to anyone stumbling across this report (and it is being posted late so that may be nobody), the Goldies started out last summer as a bit of an experiment. Having got Neil to interrogate the club database, it turned out there were quite a few Goldies already in the club, and a few friends, junior mums and others have been added along the way.
So, to the game. The first opponents for our Goldies were Bury Ladies' Masters "2s". Bury started strongly and it took a while for the Goldies to settle down and find out where their new teammates were. However, with a solid back line (superb tackling from Ali, calm, serene clearances from Rosie and Anne and some fabulous saves from Cassie in goal), the Goldies had time to find their feet.
The midfield (Rachel, Vicki, Helen and Louisa) worked hard against an arguably better drilled Bury line up to get the ball up to the forwards of Claudia, Anna, Janette, Emily and Liz. Emily (the legs of the team) got the first goal on the break. I'm afraid this report needed to have been written much closer to the game to remember how the other four goals were scored.
The level of play from the Goldies certainly surpassed expectations – a five-one win is an excellent result for the first outing. The Goldies look forward to the return leg in Bury in March followed by many matches to come!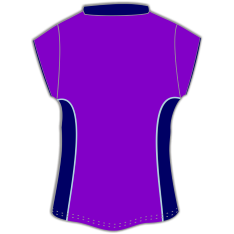 124
Lemon of the Match
Not being on the pitch when the game started!