When one sees a score line as positive as 8-1, they may assume there is nothing but positivity and gleaming reviews to describe the match. One would be wrong, as this match was actually riddled with deceit and betrayal, but I'll get to that.
The M3s once again brought an overly kitted out squad ready to ruin the day of the team that made the mistake of not simply forfeiting the game. Right off the mark South once again started with the intensity that has helped them achieve so many other positive score lines. With a well-placed pass tactically left by Gando to allow Blair to run into the D and slip the ball to a well-placed Johnny who calmly swept it in, 1-0 South. Immediately after this almost a carbon copy of the previous goal was created, with the only difference being Blair felt a bit more selfish, took it round the keeper and swept the ball in himself. Cries were heard from the sideline "You're my hero Blair" and he started to imagine his teammates carrying him off the pitch by the end of the game in celebratory fashion. What he didn't realise was that his performance was only going to exponentially decline as the game went on.
Moving on swiftly, South continued their attacks but struggled to make the final pass to increase their lead. Wisbech nearly snatched a goal when Jack Chalk kindly passed the ball to their centre forward. One would argue this action would have justified a lemon vote, but the team clearly had an agenda. Thankfully George Toynton made a very impressive save and kept the South clean sheet for now. South continued their attacks and managed to bag a third before the half ended.
A decent start however the game was not over and there were some clear flaws which needed to be ironed out. Which is why it was surprising when Catley said "Everything is going great guys, same again". Thankfully we eventually acknowledged our issues and got back into gear, ready for the 2nd half. However, the half began poorly with South conceding an early goal. We had to remain composed, and this is exactly what we did; Wisbech had poked the bear, and that bears name was George Anderson. We went back at Wisbech and it was goals galore, with Gando casually banging in a hat trick and Ash throwing in a couple of his world-famous drag flicks. Other notable moments included; Blair being brutally brought down by a player only for said player to net receive a card. Yet shortly after, new man Jorge was given a green for being only 4.9 yards from the ball rather than 5. One would argue this wasn't justified, but we were 8-1 up so one didn't really care at this point.
The final whistle blew and South could enjoy the +23 goal difference they now sat on at the top of div 4. A positive day all round but of course the MoM and LoM votes had to be counted. Gando deservedly was given MoM. However for lemon, loud mouthed players like Pete J had a different agenda. You would think the Scotsman would want to stand alongside an Irishman rather than Englishmen but clearly he would rather see him suffer, and Pete alongside many others also voted for Blair. Apparently, it is considered embarrassing to miss a sitter right in front of the goal line.
Anyway, Blair decided to be the bigger man and gracefully accept this vote before going to have a few beers with some of the snakes that voted for him. Onto next week where South are hoping to continue their undefeated streak against Bourne Deeping. Promotion here we come!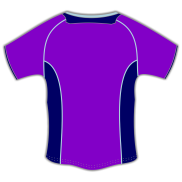 125
Player of the Match
Hattrick hero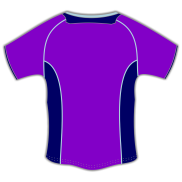 20
Lemon of the Match
Swing and a miss(ed sitter)