I was debating which sort of match report to write, a traditional one where I outline the details of the match in an orderly fashion, or one where I embellish upon every other lemony thing that happened in the match in order to make my own failures seem less significant. As I wrapped up the lemon vote within two minutes of warming up after an attempted aerial led to a friendly fire mortar attack, I thought I'd tend toward a more traditional match report.
After a good catch up, where Pash discussed his bathing routine during lockdown, we started eager to get back to winning ways. The first ten minutes consisted of back and forth hockey, with both teams enjoying possession without either testing the keeper. This ended when a St Ives player ran in untouched and slotted it into the bottom left hand corner – 1-0 St Ives. Jimmy decided he didn't like the goal-scoring attitude of St Ives and decided to embark on one of his many trademark one-handed runs. This run however, ended up with him reverse hitting it from the top of the D to a lurking Jamie on the back post, knotting the score up at 1-1 after a deft touch into the bottom corner.
A relatively even affair continued with St Ives having a goal disallowed after not celebrating ferociously enough (realistically they didn't touch it inside the D) after which Pete did something quite remarkable. We aren't quite sure whether it was an attempted horizontal pass, or a V-drag, all we know is it resulted in a 50m aerial down the right wing. This found its way to Joe, who calmly passed it past the keeper to Jamie, for him to snag his second. Shortly after, we nabbed a third with another trademark Jimmy run. He kept it to himself this time and added to his tally for the season. After more back and forth hockey, soaking up some St-Ives pressure and creating a few more chances we went in at half-time 3-1 up.
After a deciding to defend the lead at half-time by switching to an unfamiliar 4-4-2 formation, we started to soak up the St Ives pressure. Unfortunately, we didn't soak it up well enough and let in two goals leading to a final score of 3-3. There were a couple of notable moments of the second half. The first sums up our woes very nicely when we gave away a foot straight from the push back – we definitely weren't in sync after a month without holding a hockey stick. After a debatable call at the top of the D where we definitely did not lift the ball above the floor, but I definitely did obstruct their forward with a good old-fashioned body check, Jay-Jay decided to let them have the bully-off so they could hit it out to the side-line. A St Ives player didn't get the memo of good sportsmanship and charged the ball down seeking a go-ahead goal but allowed it strike his foot after changing his mind last minute.
The final score of 3-3 seems a fair result but it was a definite tale of two halves for South. Congratulations to Jamie for a 2 goal, man of the match effort, as well as to Jim and Pash for excellent showings in midfield. I think that is the 4th XI wrapped up for Christmas – lets hope I don't need to write too many more overlong match reports in the new year.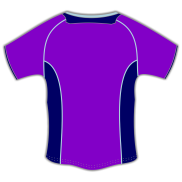 64
Player of the Match
Good all round play. Managed to steal a goal from about 3 Ives players who assumed no one would be able to snaffle it.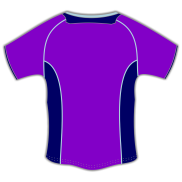 79
Lemon of the Match
Attempted his own version of the blitz just after the team talk with some misguided aerial warmup.