The Magnificent Sevenths
The explosion in ladies numbers this season has made it a challenge to fit in a game for all available players across 6 league games. Bury have found themselves in a similar situation, which worked out well as we managed to arrange this friendly. Short notice (and a hangover!) meant that only 11 of us ended up making the trip to Bury but it was certainly worth our while.
South had a strong start, driving into Bury's D and a couple of early goals from Emily Stevenson, with her trademark run and smack it into the goal. A short corner brought South's third goal. Polly injected to Louise Walker at the left of the D who managed to strike it into the bottom left corner, for her first ever direct goal from a short. Bury fought back and broke away to get a goal, but the first half ended 4-1. Niamh Krishman added to the scoring, rewarded for strong determination up front. Despite a very boozy Saturday night, she was full of energy and had an excellent game. Unlike her drinking buddy Kea who didn't make out of bed!
Polly Lockyer and Fi Wright were doing excellent work in the midfield, running hard and feeding balls up to the forwards. Bury still managed to keep our defence occupied, requiring some great tackles from the unstoppable Rosie Brown. Annie Macdonald did a great job of stealing the ball and driving it up the pitch, and as usual the energetic Nicole Mills was chasing down every ball.
Both teams came out strong in the second half. Three more goals for South but we had to work for them. Niamh and Louise scored another each, the latter from a great cross by Emily. A short corner gave Niamh the opportunity to complete her hat trick but unfortunately it was disallowed as the shot was just too high. Another short corner a few minutes later gave her a second chance, and this time resulted in a satisfying smack on the backboard.
Overall this was great game against a very nice friendly opposition who enjoyed the game and are keen for more. The feeling is mutual and we hope to see you again soon.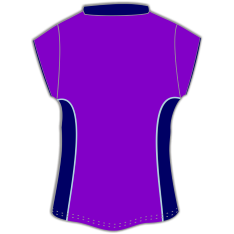 19
Player of the Match
2 goals, including first ever direct strike from a short