The alarm went off, it was 6am Saturday morning. Game day.
I felt the reassuring presence of my stick laid out in bed next to me. Push back was only in 7 hours.
At 6.05 I entered the bathroom and put on my favourite pre-match album, Back to Bedlam by James Blunt. As 'You're Beautiful' blared through the speakers I thought, I am, and 3 hours later I left the bathroom satisfied that I was looking great.
Between 9 and 11 I deliberated which of my slim fit tracksuits to wear; adidas, nike, reebok, underarmour, puma, asics, diadora, champion, lacoste, la coq sportive, new balance and umbro, each in a variety of shades. I opted for my navy adidas set, with a slightly higher cut above the ankle. Later, James Browne told me he didn't like them which I found quite upsetting.
When I arrived at Long Road, the skipper beckoned me over, whiteboard in hand. Strangely, he used the whiteboard to show me exactly how his allotment is set out. I was relieved when he got onto courgettes because he ran out of magnets, but I did notice Jack Humby licking his lips in the background, he looked hungry.
The game started. Humby's hunger didn't last long with a drag flick floating into the net after a couple of minutes, before a good press led to a Bailey tap in. Captain Sam then pulled his hamstring after working too hard in the allotment that morning, taking us down to 12 players on a hot sunny day. Shefford & Sandy got a couple of goals back making it 2-2 at half time.
Things opened up in the 2nd half. Humby got hungry again and smacked one from top D. James Browne, always hungry, then got in on the action with a smart back post finish. Humby 3, Browne 3, top of the M1s goal chart. Eventually the whistle went to the relief of 12 very hot and sweaty lads.
During the post match debrief I focused mainly on sweat patches between my teammates legs.
Another win at Long Road and the league starting next Saturday. Let's be having it.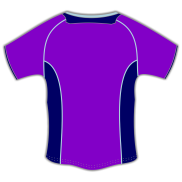 87
Player of the Match
Hungry hungry hippo