Let's get some numbers out the way first shall we seeing as this is a momentous occasion
M5's are currently above M4's on league points, yes folks 1 point vs 0 points
M5's have a better goal difference to the M4's 0 negative 0 positive vs negative 5, that's minus 5 or -5
M5's lost 0% of their players for the first league game against March 2's 100% of 11 players on the park for 100% of the game.
M5's featured all 13 players drafted including having 12 on the park at the start of the second half testament to how determined we were to win (half time skipper chat confused the crap out of us ... and the whistle blew before subs were explained)
Every single player ran theirs guts out determined not to lose the first game of the season 1-6, maximum effort 100%
Jay Jay clean sheet record for M5's 100% (technically speaking I was not on the park when March scored)
Jay Jay strike rate for M5's 100% (Could have played Striker for M4's but NAAAAAAAAH!!!!!)
Jay Jay is the current the top goal scorer for the M5's in league games (sorry Rob)
Jay Jay's games to goal ration 1 from 1
Jay Jay number of games missed 0, actually last weekend was the first game / weekend in nearly 6 years at the club that I never got to play, not my own doing but rather management and umpire requirements.
March looked impressive, their warm up routine looked slick, they had an abundance of players, their strikes were clean and the back of the goal box rattled non-stop during the warm up despite having a very strong keeper.
Watching in awe it became apparent they had some very tasty players in the squad but so what, M5's came with a surprise win against them last season why can we not repeat it again right?
Games commences, the tempo is high we're under pressure from get go, South begins to feel the rhythm and start to counter and apply pressure of their own.
First half saw the opposition missing plenty of half chances with MSG making some killer saves, South drew first blood from a magnificent penalty flick from Jay Jay, executed with precision equal to a brain surgeon. (Steady on - Ed)
Second half begins much the same as the first only now March have something to prove, wave after wave of attacks our defence was resolute, everyone including the forwards defended like trojans.
Unfortunately March pull one back, scores are level, games not over yet, South launch attacks of their own developing lots of opportunity sadly nothing comes of it, the battle continues right up-to the very last second, draw!!
At the risk of stating the obvious and that which has been over stated on millions of occasions, a draw is better than a loss. Everyone was delighted with the result, perhaps even a little bit disappointed had a few other chances netted, everyone did their absolute best it was really a game of games.
Onto new battle grounds, the big derby Saturday 25th September Long Road M5's vs M4's. Be there and let's repeat that performance.
Player of the Match
Hyper keeping. But a big shout out to the whole team for a spirited and balanced performance.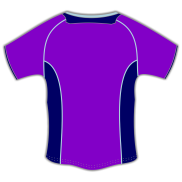 62
Lemon of the Match
Hyper histrionics. But a big shout out to Andy T for his unfortunate running out of petrol.