With the Cambridge Half this Sunday the Mens Twos felt the squeeze with a number of the team dropping out to raise money for charity instead.
After watching an inspiring L2s dominating victory the match before, the M2s were feeling confident they could match their performance. With a brisk warm up and the toss out the way it was time to start, and start St Ives did. From the off St Ives pressed hard into the South 25, they hammered balls repeatedly across the D just missing the deflections and tap ins they had clearly trained for. Within the first five minutes St Ives won their first short corner of the game. The drag flick was saved on the goal line by something Jan will censor this match report if I mention. My memory of the rest of the game is a little blurry after that knock. The resulting Penalty Stroke was St Ive's first goal. Over the course of the rest of the game they would score another five at random intervals.
Stars of the game were Dean(MoM) and Douglas. With Richer off injured in the second half and myself back on but not operating at peak efficiency, the majority of the defending was covered by Dean and Douglas. Honourable mentions to Blair stepping up to play wing back and to Steve for dropping out of midfield to cover the defence.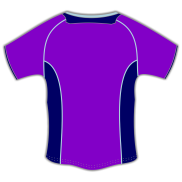 36