A number of exciting opportunities have arisen within the Cambridge South Hockey Club, specifically within the M4 team. There are a number of roles available, with the right wing back position looking a likely contender for imminent replacement. The location is varied, with individuals spending half their time at our Cambridge base at Long Road Sixth Form college, and half off-site, at locations including Kettering, Wisbech, and Spalding.
About the Role
The role is associated with a number of responsibilities and is varied in nature, for which training is provided, assuming you turn up. These could include:
Holding a hockey stick, and possibly using it to craft passages of play

Running around, particularly up and down the wings with feigned purpose

Being fouled by big lads, which could include members of your own team

Writing match reports, especially following heinous and/or ridiculous conduct pre-, peri-, or post-match

Transporting other players to jewels in the crown of the East of England and Midlands, via motorways voted "most anonymous in Britain", as well as flooded B-roads in the Fens at an average speed of ~20 mph
About You
The ideal candidate will thrive in a medium-paced environment, and might even be decent at playing hockey, assuming Rob Barton hasn't heard of you and attempted a smear campaign. Requirements for the role include:
Familiarity with some of the rules laid out by England Hockey

A first name beginning with "J", or ideally duplicating another in the squad roster; those named "Matt" or "Tom" are strongly encouraged to apply

Ability to plan and prioritise your own time and communicate this to others, such as turning up to the rendezvous on time, rather than 30 minutes-post

Ability to not maim other teammates with the ball and/or stick

Proficiency in triangles

Excellent technical acumen, such as being able to memorise and understand short corner routines 1, 2, 3, 3(a) part I, 3(a) part 1 annex 3, et cetera

Excellent verbal communication skills, specifically "chat", not back-chatting umpires, and avoiding saying anything controversial and/or obscene prior to "Lemon of the Match" voting

Excellent written communication skills, for when your skill or verbal communication skills fail you, requiring you to write the post-match report
What We Offer
We offer a competitive starting package, including hockey, the opportunity to consume post-match pizza (Cambridge) or uncooked potato (elsewhere), expensive socks, unwashed 3XL away shirts as standard, and approximately 5 months' holiday per annum, between April and September. We also have club-level public liability insurance, which doesn't cover what you think it does.
Testimonials
Below are some testimonials from current and former players in the M4s to give prospective candidates a flavour of playing for the team, and the atmosphere to expect:
The M4s are great. I score at least six goals every game. You don't need to look that statistic up
-Joe W
The M4s have always been very welcoming. They let me talk openly about faeces, and I've only been decapitated once this season
-Jim H
I love purple
-George T
I'm mad about crops such as sugar beet and turnips, so relish the opportunity to travel five hours to visit scenic places like Long Sutton
-Alex P
Can I interest you in a furnished shipping container? Cash only
-Jason J
I changed my name to "Jev" by deed poll and I still got dropped
-Anon
Case Study
The Cambridge South M4s recently travelled to face Kettering Hockey Club's M3 team, to increase league positioning.
Challenges and considerations:
Only one substitute with instructions "sub when someone looks ragged"

A pitch consisting of approximately 30% astroturf and 70% sand

An opposition of equal parts big, slow men and small, speedy children
Cambridge South M4s' Approach:
Almost exclusively left-sided wing-back play

Shunting the ball to Joe W and Tom S

A mix of expansive and hospital passing
Result
A well-fought, 3-3 draw, with goals from Joe W (2) and newcomer Josh S (1)

Player of the Match awarded to Matt N, for a last-gasp short goal-line save, applying his characteristic malice in getting a goal disallowed, and Braveheart-esque chest-beating on the final whistle

Lemon of the Match awarded to Alex P, for entering a fugue state, mistaking the lines on the pitch for Squid Game, and attempting to remove Jim H's head with the hockey ball to gain a tactical advantage [Editor's note: I blame Netflix]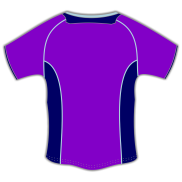 79
Player of the Match
Last second goal line clearance and saving a goal through calm discussion.