I've often been ridiculed in the past for my choice of game day tracksuit bottoms, with a certain Harry Chalk even questioning my choices in a previous match report, no less (see Shandy pre season match '21/22).
I'd like to take the opportunity to embrace this slander with my own version of the ever popular and timeless YouTube series 'The Chicken Connoisseur'…. Introducing, 'The Pant Pundit' (please suggest any other tracksuit critic alliteration in the comments).
Mike - the staple dark navy baggy cotton traccies for Mike. Hard to complain about, just like Mikey against Bury. Wasn't really at fault for either of the goals, but he was at fault for not going for the tapered look - 6.5/10
Joel - Loose fitting Lions rugby waterproof looking traccies. Classic, no-nonsense MDad traccies. Marks for Stash of sorts, but not south stash. Pretty sure these are never washed as I haven't seen him wear anything else, even at the Christmas social - 7/10
Rosselli - pretty sure he turned up in jeans. Criminal. 1/10 because 0 is unfair to such a nice bloke. At least his performance was better than his game day dress sense. Solid all round and some killer passes.
Stu - same loose fitting rugged material as Joel, however these ones are ageing and I have also never seen anything else on the legs of Stu Rimmer before. Not sure what the stash is as the badge is fading. Probably got holes in the pockets but manages to keep attackers in there so they're probably only small - 4/10
Update: Southampton Uni hockey, 2006 release... vintage. The wrong South. Traccies older than Facebook. I was 6 when they were manufactured. Definitely not aged like a fine wine...I conclude a -1. 3/10
Scott - navy polyester adidas traccies (including 3 stripes). Scott knows how to please a man. A personal favourite brand of mine. He informed me that they were made in Cambodia, and his performance was as exotic as his choice of pre-match trouser. Tapered look was smart and so was his tackling and distribution - 9/10
Harry C - This match report is dedicated to the slander received mainly by this bloke. Fortunately, he turned up in a cheeky black tapered polyester under armour number. He scored 2 goals in 2 minutes to match the number of knees that were caked in mud though. Clearly not washed since their last outing - luckily, chalky was not washed out in this game either and dominated midfield (and up front), picking up the MoM award - points for goals and trouser choice, negatives for mud. Regrettably , 8.5/10
Ed - Also an Underarmour outing for Ed, who's clear style and finesse match his choice of clothing. A thunderous goal from a short to give south their 4th of the day emphasised his flexibility up and down the pitch to change positions throughout the season. And do you know what else is flexible? His underarmour traccies - 8.75/10
Schu - self described as 'A humble but highly practical pair of navy blue player layer tracksuit bottoms with DUHC embroidery'. This goes along with his humble nature, highly practical play style, but again, guilty of stash of the wrong type. Very cool in midfield once again, loves a big win as much as a Friday on the lash (where he continues to wear uni hockey stash) - 7.5/10
Humby - seem to recall a black and tapered polyester number, however the brand remains a mystery, much like Humby to the Bury defenders. Darting runs up front reminded me of how quickly he got his traccies off and into his bag pre-match, so no time for any real assessment - the benefit of the doubt though - 7/10
Update: Humby informs me (having read the report and seen the scores of others) that he was wearing Under Armour. Suspicious. +1 for the branding, -1 for trying to influence the pant pundit post report. Score remains the same.
Mark - another to elude me pre-match. Spotted in Jeans during post match celebrations. Who has enough space to fit multiple pairs of trousers in their bag at the same time as keeping a decent pair of traccies clean and not creased? I'm not sure. Mark was however sure of his positioning through the match and was solid at half back and played some lovely line balls. I wasn't sure of the positioning of his traccies though - 2/10 (make your traccies know at the next match please)
Sam H - El Capitano with the slightly faded, yellow lined baggy traccies that look fresh out of his schools lost property box. He wasn't lost in midfield though, putting in a very solid shift and managing to find his way onto the scoresheet. He won't be scoring in the sheets if he doesn't replace those traccies soon though. 4/10
Tim W - I have to give a neutral assessment here. 3 stripe Adidas is always a win in my book, however my best pair were in the wash so had to settle for some with a small hole in the seam of the waistline. I also couldn't find the hole between the goalkeeper and the post and missed a good chance during the game. Not my best showing - 6/10. We go again next week with a premium pair.
Will Townley - midfield dynamo, popping up with 2 assists and a goal for his solid work. The performance he put in really deserved more attention on the pre-match traccies from me, however Will is such a nice and underrated bloke that the spotlight is rarely on our midfield workhorse, so the brand of his traccies eludeded me. Pretty sure he was on for another solid pair of tapered black polyester traccies - a wardrobe staple to match Will, a staple 1's midfielder. Benefit of the doubt to this bloke - 9/10
Jacko - consistent, solid, hard working, integrated well into the outfit - all ways to describe Jacko, and his traccies. Jacko is pretty hard though and I imagine he doesn't feel cold so had whipped his traccies off before I got a glance, but if he integrates his traccies into his outfit the way he has done for the M1's team, there's no doubt that he's probably got a fine collection like mine ready in the back of his wardrobe to show off in future weeks. A good showing against some old pals - 8/10
Manager, Harry Lewis - took the opportunity to have a week off playing because he was pushed over last week and it hurt a little bit, but in true south spirit, put in the effort to come and watch an away match. Thought he was a Arsene Wenger with his semi long coat, but we don't deal in old school managerial fashion around here anymore. I was hoping for a Thomas Tuchel look ( Google it) but instead got a Thomas Tucked-in with a shirt and jeans. Great support from the sideline, but couldn't provide the outfit to match the tactical masterclass. 1/10
For those of you who care about the match more than the fashion…
please re-arrange your priorities
see below
5-2 win Vs Bury 1's (A):
South were quickly out of the blocks, going 2 goals up within the first 5 minutes - Will Townley and Harry Chalk combing both times for almost identical goals. Will driving quickly down the baseline after some neat work on the right, before squaring the ball to Harry Chalk who found himself free in the D - you would've thought that Bury had learned their lesson the first time!
South were in full control and added a third about 10 minutes later. A short corner rebound falling to injector Will Townley to get a goal of his own.
At this point, South were obviously confident of victory and maybe complacency started to creep in. Bury also hitting with 2 identical goals of their own. Long hits through the middle of the pitch found Bury attackers around the back of South's high press, leaving Mike exposed as Bury slotted the ball into an empty net after working a pass around. 3-2 at half time.
South knew that the game was there for the taking, and that second half conviction would see out the win - and indeed it would.
A heavy spell of possession for south led to Ed Doust hammering a short corner into the bottom corner to sink Bury heads. After some questionable finishing from Tim Winter and the other South forwards, it was the skipper who added a 5th. Sam Highfield Lifting the ball over the keeper in an attempt to square the ball to Jack Humby, only for the Bury defence to attempt a golf swing clearance that was fluffed and had so much spin on it that the ball ended up in the empty net.
FT: 5-2 to South
A great start to the second half of the season for South who will take confidence into a very tricky run of fixtures against the top 3 sides in the league.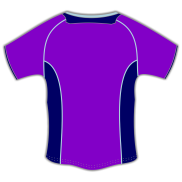 50
Player of the Match
Industrious performance and 2 goals to match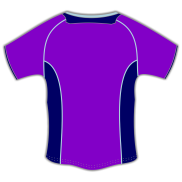 10
Lemon of the Match
Lemon virgin and bad miss