The last match report.
Final match of the season and unsurprisingly I got lemon since it was my last L1's game, valid reason as per usual, so enjoy my last match report. (Unless I quit my job, bets are I won't last 3 weeks).
Beautiful day, felt like summer hockey but St Neots were wearing vests and headbands which meant it was serious. Quick warm up in the sun, Pirates of the Caribbean music blaring out of the speaker hyping Alice up more in the warm up than in the actual game. Captain Kim came for a drive by, wished us good luck and left. I missed the warm up on the pitch as I lost my mouthguard, great work from me.
We began and soon were in their 23. South had a vast majority of possession which St Neots didn't like. The game soon heated up. There was aggression, there were stick tackles. I was winding up players. Robyn got told she wasn't the umpire by a St Neots player and subsequently the umpire told the girl she wasn't either. Biggest burn we saw all day, should have worn factor 50 babes. Cool as carrots, South made the most of it and kept making breaks up the pitch. Jess had a great game, always hassling them, always winning the ball. Had a short corner or two but we didn't quite convert. I blame the sun in our eyes. Maybe next half.
Team talk. No jelly babies, maybe Robyn lost them along with two of her sticks.
Second half began. We played hockey for a bit, this way, that way, forwards and backwards. So much positive energy from Jenny and her new stick, who was having a SOLID game, kept us going. Izzy finally remembered how to play hockey after a few weeks and had a corker of a game almost getting MoM. However, Tamsin had a stunning game with perfect passes, great decision making and good runs, just beating her and winning MoM. Transferring the ball more across pitch saw us again gaining two more short corners in the second half. One went shy of the post and the drag flick was saved. No one tried out any new skills we learnt on Wednesday, maybe that's why we ended with a draw. Finished the league 3rd in Div1, the highest the L1's have ever finished, pretty chuffed.
Enough of that. Here's what you really wanted to know… We've been keeping note of the facilities and match teas (if provided) at each away game and the results are in.
Shower rankings:
UEA - "10/10 showers, clean and fresh, individual frosted cubicles, shelf for shampoo"
Peterborough - "Excellent showers"
Stortford - "Good showers"
Long - "Decent, warm showers, variable pressure if too many are showering at the same time"
Lee Valley - "Decent however a bit underwhelming and communal. Nice warm changing rooms"
Bury - "Decent showers, only three, cold floors"
Dragons - "Passable showers but the changing room was small"
Wisbech - "Bit strange circle communal showers, nice and hot after such a cold game. Only showers that you could adjust the temperature"
St Ives - "Slight bizarre set up of communal showers behind a screen"
St Neots - "Prison style showers"
Norfolk - "Temperature of the 'actual' sun, could barely shower. School changing room vibes"
City & Uni - Showers weren't available either time due to covid and renovations.
Match tea rankings:
UEA - "Music, picnic, birthday cake, pimms, entertainment and sun"
Watton - "Perfectly cooked jacket potatoes, a cauldron of beans and ample of cheese"
Long - "the pizza company, need I say more?"
City/Uni - "Copy cats do the same thing. Pizzas at the pub, delicious but £3.90 for a Diet Coke is extortionate"
St Neots - "Domino's"
Peterborough - "Oven pizzas - average but lots"
Dragons - "Pizzas in the car park is all I remember"
St Ives - "Very wet chicken in a bun. Slush puppies got them this high on the list"
Wisbech - "The smallest portion of lasagne I've ever seen. Not good post game food."
North Norfolk - "Controversial. Felt 5 again which was nice, but kids party food in a village hall felt odd"
Bury - "Sorry I couldn't even eat that"
Stortford & Lee Valley - no tea was provided so can't comment. Would skip these games next season.
Overall winners were UEA. (Side note Southgate showers are great, would tie with UEA.)
Season? Over
South? Goodbye
Hotel? Trivago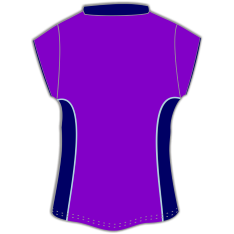 136
Player of the Match
Outstanding effort on and off the ball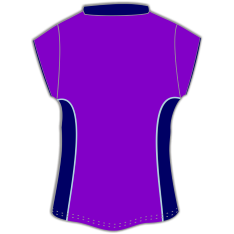 71
Lemon of the Match
Annie's moving to London. She'll be back.