Match report – Cambridge South 3s 3-4 Saffron Walden 2s
Alistair Smith
The c. 25-minute drive to Saffron Walden, from Central Cambridge was rather uneventful. I decided to listen to one of my current favourite podcasts – the Lanterne Rouge Cycling Podcast. The Australian and Belgian co-hosts combine exquisitely to deliver one of the best preview & post-race analysis cycling podcasts, highly recommended.
I led the warn up this week which was taken in the traditional setting of the car park next to the astro. Pretty classic set of stretches: up on your toes, "A Bit HigherTM", Feed The Chickens ©, lunges, side lunges, Sumos and open the gate*. It was at this point I offered the team to undertake their personal stretches, no one took me up on my offer.
So, onto the game. Huge away support for South consisting 2 x WAGs. Captain Shin led his standard pre-game team talk which usually goes something like… "Walshy, I think you had a few points to say". Chris Walsh followed up in setting out the tactics for the game.
A point that would be good to note now is that Saffron Walden were expecting to play our 2s, but Jan decided to make things a little harder for us and sent us along instead. By half time it was 2-1 to them, but shortly into the 2nd half we grabbed two quick goals back. One of these was from our short corner – Routine Number 1 (given this match report could be read by our future opposition I won't divulge details about what Routine Number 1 is, but if you know, you know). Not sure about the 2nd of these two goals though, it was probably scored by Eric Wong, he's a decent player so I would put money on it that it was him who got the goal. A lack of structure meant we eventually lost the game 4-3.
Other highlights from the match include:
Dan Loy's attempt at a Sqaerial (Square Aerial for the uneducated), which ended up on a completely different trajectory to the one intended.

Adam Catley showing off his new found pace in a 60m dash against an opposition forward, for which he won Man of the Match.

Jonny Camp believing Saffron Walden had installed goal line technology, which automatically changed their electronic scoreboard when a goal was scored.

Us starting the 2nd half with 10 men because I was signing autographs with the aforementioned fans.
So yes we lost, but how were match teas?! I couldn't tell you. I had to dash off to Saffron Walden for a dinner date so I'll talk about that instead. Bangkok Thai Restaurant was the eatery of choice – 4.3 stars from their 111 google reviews. I would probably rate a 3 (at a push). We ordered the mixed platter for 2 to start, and I followed that up with a Penang Gai Curry (and a Singha beer naturally). Would I go again, probably not. Instead I'll be sticking with my usual Thai restaurants of choice in Cambridge – Luk thai @ The Cricketers or The Wrestlers pub.
*You thought I'd missed close the gate, didn't you? Well, I didn't, it followed open the gate.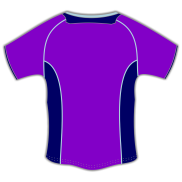 120
Lemon of the Match
Wandering off after halftime, confusing the subs bench, and thus leaving us 10 men to start the half.