A game of Lemons:
Nik Patel - wearing his jumper over his kit on the pitch
Tom Rosselli - enjoys passing to the opposition
Annie MacDonald - dribbling off the pitch
Scott Catley - dribbling off the pitch
Tim Winter - falling asleep on the toilet at 3am before the match
George Toynton - passing the ball to the opposition
Jess Foord - faceplant
Ed Doust - actually did some running and was grumpy because Annie stole his bagel
Jess Barnes - missing the ball one too
Maz - Told Tim he was going direct 15 minutes after the LR meet time
The whole team were generally very lemony.

South ran out 3-1 winners. After an uneventful and very Sunday style first half, the game improved after Hertford scored the first on the break. South woke up abit after that, with Ed and Scott breaking up the pitch, resulting in Ed rounding the keeper and placing the ball into the empty goal.
Many more lemony minutes later, south eventually found the ball on the edge of the D after some great work down the right from Nichola F and Rebecca to find Tim W at the top of the D who hit the ball through the goalkeepers legs to make it 2-1 with 10 minutes to play.
South continued to pile on the pressure in the final minutes, with chances falling to Annie Mac and Jess F on the back post, Scott C with a clean reverse strike going narrowly wide of the post. Eventually South added a 3rd with 30 seconds remaining - Scott C carrying the ball the full length of the pitch, firing a reverse across goal that Tim deflected over the oncoming keeper.

Final Score: 3-1 to South
Mom: Tim W for 2 goals
Lom: Could've been anyone on the day, but Nik Patel takes the crown for running onto the pitch with his jumper still on over his kit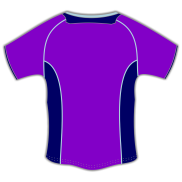 10
Player of the Match
2 goals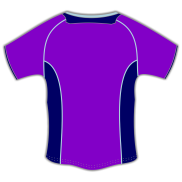 8
Lemon of the Match
Running on the pitch with his jumper still on