For the L5s' final game of their debut season we were determined to get a win. With lots of energy, very supportive spectators (well equipped to watch hockey in the sun with pizza and chicken nuggets) and a full team, we were raring to go.
The game got off to a good start with South working really well together as a team, some excellent passes being made, strong tackles and overall very good hockey. South's first goal came from a short corner with a brilliant injection. Iona took the strike from the top of D and the ball seemed to bypass all defenders except one, who assisted in knocking it into the goal. This boosted morale and left South even more eager to get another. The second goal came with a run down the wing from Jess, to Vicky, back to Jess, across to Bex and straight into the goal. A very impressive example of teamwork!
Half time consisted of jelly babies and pizza (thanks to the M5s), for those who were feeling the effects of the night before, plenty of hydration, and a theory to make the ball do the work in the second half instead of us due to the heat. Letchworth came back strong in the second half, having a number of attempts at goals but our fantastic defence held strong and Cassie made from amazing saves in goal. Jess was determined to get a goal, so much so that her blinkers appeared to be on as she ran straight into the keeper, ending up on the floor.
As the game to an end, with many slightly sunburnt but happy faces, we headed over for pizza. Thank you to Letchworth for giving us some very yummy Malteaser cake. MoM votes were very spread out showing the strength of the game, with votes going to Sammy, Bex, Lou, Katie, Kat, Cassie and with Nicole getting MoM this week for some excellent play. LoM votes went to Pauline (for a back stick that wasn't a back stick), Zara (I again wasn't playing so I'm not sure about this), with LoM going to Jess for her episode on the floor with the keeper.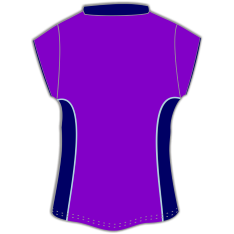 47
Man of the Match
Excellent play in defensive midfield. A captain's performance.