South's first friendly of the season was a tough affair. Having suffered heavy defeats in past seasons to Bishop's Stortford, the men in purple knew a strong showing would be needed if they were to compete.
Victory or defeat were considered secondary in the pre-match chat. Blowing off cobwebs and finding some rhythm were the talk of the day. Tactics were centred around attack, the only nod to defending being trying not to over commit.
The match started with South a little slow in possession and the ball being picked off by a well organised Stortford midfield. As the half progressed the home team increased the ball speed and started to penetrate the opposition twenty-three. Chances were made but the ball never reached the back board.
Stortford broke the deadlock, by breaking quickly and South not managing to hold up the counterattack. South soon equalised from a penalty corner, Joe Whittaker hammering the ball into the corner of the goal. Stortford were ahead before half time, with South guilty of switching off in defence and not picking up players.
The second half started spritely and soon South were challenging the Stortford defence with a flurry of attacks. Winger Jimmy Wood showed a clean pair of heels to all in his path and was rewarded with a penalty corner. It took six penalty corners in succession for South to eventually score; however they got shots off each time and pressured the Stortford defence enough to make mistakes. Skipper Matt Allsopp calmly flicked the ball over the keeper's stick to put South back in the game.
As the half drew on the game looked more and more like a basketball match as the ball was moved up and down the field at a furious pace. Wing-backs Matt Kern and man of the match, George Weston, were showing tremendous energy getting into attacking positions before chasing back. Neil Sneade did more than anyone to halt the regular Stortford attacks, but they eventually got a shot off that slipped past keeper Toynton to regain the lead.
As the match drew to a close legs began to falter and the tempo of the match slowed down, the final whistle coming as a relief to all. The match will go down as a defeat but the spirit and pace the team showed were more than expected and will prove to be a great base build upon as the season proper gets underway.
In a post-match interview new captain Matt Allsopp said, 'Puff……wheeze……pant!'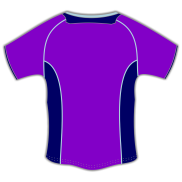 28
Man of the Match
Top notch debut for the M3s