Preparation time: 20 minutes - 1 week
Cooking time: 70 minutes
Servers: 14
1. Optional: Choose a handful of players and pickle livers in your favourite alcohol.
2. Preheat your pitch, in this instance the Walled Garden at Culford school, to a warm 21°C.
3. Dress your players in a range of L to 3XL yellow shirts. Tucking them in is recommended.
4. Start the game with high intensity and try to make good use of the width.
5. Allow Captain NBM to show some skill and set up a Joe W goal.
6. Watch from the sidelines as Peter C slips in a second, from a tight angle, after a good run up the right.
7. After 35 minutes in, take a break, attempt to feed players sweets, and re-hydrate as necessary.
8. After the break go back into high intensity attacking hockey.
9. Add lemon juice. Note: this should be done around the time you realise Jimmy's hand is still attached, he just acted like it was taken clean off.
10. Tire, allow Bury St Edmund to get a succession of short corners.
11. Seal the deal with a Jimmy W break down the left and pulling it back for Joe W to bundle in.
12. Tire some more, allow for a few more opposition short corners.
13. Wash players thoroughly before serving pizza and chips down the pub.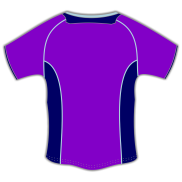 102
Lemon of the Match
'Oh you ******** ****!'