The M4 team started their season in confident style with a solid win over a strong Bishop's Stortford squad.
New captain John Gourd asked the team to concentrate on three key principles – move off the ball to create options for the player on the ball, keep the game simple and pass with conviction. The team stuck to these with an admirable conviction and produced some entertaining hockey.
The initial stages of the game were well balanced, with the South defence of Monck, McCree, Brynjolffssen and Piper providing protection to the excellent Mike G in goal.
The opening goal came from a JJ cross that looked to be comfortably under the control of a Stortford defender until Jo D sped in unannounced to pick his pocket and steal the ball from his the end of his stick – leaving Jo a simple tap in.
Stortford equalised ten minutes later with a well taken goal from a penalty corner. Mike G was then called upon to make a number of fine saves that ensured South went into the break on level terms.
Half time reflections centred on the positive performance and the need to start the second half with a high work rate.
With Stu Creed causing problems for the Stortford defence down the right, the front line of Oli W, Paul S, Rob B and Jo created numerous chances but finding the killer touch proved elusive.
Half way through the half, Rob B intelligently earned a penalty corner which, despite breaking down on the initial attempt, resulted in Monck launching a tremendous strike goal-bound from six inches out: 2-1.
The result was secured five minutes later, with Stu C's mazy run down the left and subsequent cross being expertly turned past the keeper by Jo D for his second goal. South defended well for the remainder of the match to secure the win.
Things we learnt;
The pace and work levels of Jo and Oli up front will be key to us this season.
That Stortford youngster shouldn't have tried to run straight through JJ - no one should.
The Stortford forwards shouldn't try and run straight through James or Monck – no one should.
Danny runs on Duracell batteries.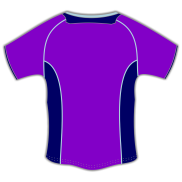 51
Lemon of the Match
Pick on someone your own size