Lesson 75,467 –
Location: Hockerill School. NB: As I recall not the easiest place to find – must leave an extra 15 minutes
Class Size: 13; Age range: 18-however old Laura is!
EAL (English as an Additional Language): Robyn McLean, Nichola Fennell, Katie Gibson – must remember some people find them very difficult to understand
SEN (Usual Lemon Culprits): Maddy Barker and Katie Gibson – Usually Lemon Heads within the class, often resulting in them wearing the HORN; must watch them carefully.
New to the Class: Abi and Bryony – must make sure they feel welcome (probably best if I arrive late, allow the girls time to meet before the teacher arrives).
Lesson Objectives:
To develop our stick to stick passes
To continue our understanding as to why we should not dive in to tackles
To build on our positional play so that we press accordingly
Warm Up: Stick skills – 100 touches on the ball, Envelope, Rob the nest. Individual goals were set and positions explained for differentiation.
Main Body of the Lesson: The Match started really well for South, catching the Bishop Storford Ladies by surprise. We were playing with high intensity which resulted in a Laura Ludlow tap in from a cross from Sarah (I forgot to mention that they scored first, I think off a rebound as Bryony had made an excellent save). We were showing some excellent promise, the press was looking like a perfect W and was forcing them around the back again and again (LO 3). A gentle reminder to Alice not to dive in was necessary (LO 2), also worth talking to her maths teacher as she was standing 12, not 5, metres away from the opposition (good to talk about cross curricular links though). After the reminder however, Alice had a fantastic half, holding the ball nicely in the middle. Her opposite inside forward, Maddy, was also showing her skills, keeping the ball and making some excellent passes to the forward line. Katie Gibson, drugged up on Cold & Flu (must inform her tutor) was also battling hard. Robs McLean was being a reliable as ever, time and time again stopping them getting through. Stortford alas scoring from a suitably well thought out short corner. 1-2.
Mini Plenary: Half time talk – rousing speech from Captain Robyn, discussing the first half, reflecting on how well we set up the press, as well as we were all looking to play passing hockey – hoorah! Mini aims for the second half of the lesson were set in the form of not running into flat sticks as well as moving towards the ball.
Main Body of the Lesson: First 15/20 minutes of the second half was probably the best hockey South Ladies have ever produced. We were passing in triangles, stick to stick, keeping possession and looking generally like we matched the Division 1 side (LO 1). There was some excellent linking play between Hannah, Alice, Sarah and Abi, with Amalia looking great moving the ball from the defence. We scored to level the game with an individual Murray shot to the far corner. 2-2!!!!! Alas we went four-two down as Stortford produced some well-constructed goals. The next ten minutes we lost our confidence and fitness lacked, which resulted in us making poor decisions and reverting back into some headless hockey. Fortunately another South goal – individual Ludlow effort, showing her composure in front of goal – allowed us to regain the composure we had for most of the match. Memorable second half moments – Nichola took out a player whilst trying to slap the ball up the pitch. Hilariously (perhaps less so for the Stortford player) missing the ball but hitting the Stortford player with her stick. Miss Cooil felt the need to show her authority to the class by taking on the Deputy Heads (Umpires) in a mild teaching and learning debate – it was in fact VERY CLOSE to my head. And off her stick. Anyway, I digress.
Plenary: Brief team talk discussing what we did well and what we need to continue to develop. The general consensus was that we were all hungry. Overall agreement that Bishop Stortford's short corner routines were spicey, and so extra credit will be awarded to those girls who turn up on a Thursday to practice ours.
End Result: 3-4. Despite the result a resounding victory of a lesson.
Star Pupil, as voted by the class: Bryony, for an exceptional debut for the purples (yellow) demonstrating some MAD saves. Special credit must go to Abi, Alice, Muzza and Maddy for all receiving MOM votes too.
Lemon of the class: Miss Cooil; for demonstrating an uncharacteristic reserve whilst disciplining the umpires – it's detention next time, kids!
Next Lesson: Wednesday 7.00pm sharp
Continue to develop: Independent learning, pass and go hockey and MAN to MAN marking – Buzz Word – TOUCH THEM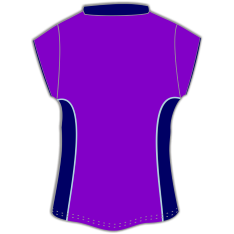 GK
Man of the Match
Fantastic debut making some awesome saves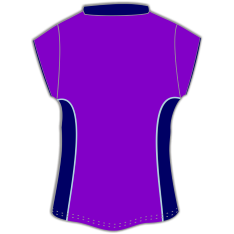 58
Lemon of the Match
Had a 5 minute disagreement about a dangerous ball with both umpires. The umpires did not change their decision. Free hit against South