The L4s' match against Bury this week was played in glorious (some would say too hot) sunshine. Zara's plan involved a straightforward 1-3-3-3 formation, which we held well throughout the match. During the first half we slowly began to find our feet, with Sammy Liz and Lou linking up well to create some good opportunities down the right hand side. The defence put in a solid performance, with Anne and Sarah regularly dealing with any threatening balls in our D. By the first half break we were sweaty and ready for Haribo - but optimistic we could score, especially after a few near misses from Naomi. We decided we needed to stay calm when attacking and try and put a name on passes before sending them.
In the second half we started to link up much better. Lizzie was distributing good balls from the middle and both Ginny and Alexine did well driving the ball up the pitch out of the defence, allowing the rest of us to push up much higher than we've managed in some of our other games so far.
The first goal came from Bex, who slapped the ball against the backboard after a cross from the right hand side. This began to build our confidence but shortly afterwards, after some scrappy struggles in the D, Bury got an equaliser. But this was to be the only time they got past Ana, who made some excellent saves throughout the rest of the match. We did well to put the ball on to the feet of the defence a few times, and our next goal came from a short. Zara injected and Tess took a straight strike which was deflected neatly into the back of the net.
We really began to gel by the latter stages of the games and eventually one of Katie's many skilful attempts on goal paid off for a third goal. We were thrilled to come away with a three–one win this week, especially with coach Bhav watching on. Hopefully a sign of things to come for us this season!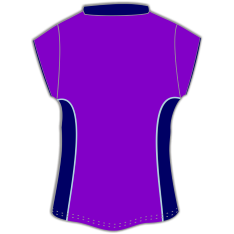 97
Man of the Match
Silky skills and fantastic goal!