Match number two of the season! A very warm, sunny day left most of us longing for a crisp autumnal hockey afternoon, although it won't be long before we're playing hockey in driving rain or the freezing cold…so perhaps enjoy it while it lasts?
This week we met Thetford Town's hockey team for a friendly match – the last friendly before the league kicks off next week. We had a real life goalie (thank you Cassie for that – it can't have been pleasant wearing the goalie kit in that heat!), and a newcomer to South – welcome to Lauren Byrne!
The match started quite defensively from the South side, and the opposition managed to get four goals in the net by half time. This wasn't from lack of trying, however, and there were a number of breaks for the South goal, with Anna Crucefix succeeding in scoring the second L5s' goal of the season!
At half-time the score was four–one and, as we pointed out, this was at least an improvement on last week's four–nil half-time score. Reflecting on this, and the fact that Nicole somehow managed to improve on the half-time Percy Pigs with half-time slices of watermelon, the team took to the pitch again feeling reassured and rehydrated.
During the second half, the game was more evenly matched – there were a number of defensive shorts for South, but none earned the opposition any goals, and the score remained the same. With the exception of two minor casualties (Olivia got a face-bop from the ball and Annabelle took a hit to her knee), the South team were enjoying this uneventful second half of the match, before a short corner was unfortunately won by the opposition just as the full-time whistle blew, ending the game on a five-one score. Same as last week – at least we're consistent!
Man-of-the-Match votes were again split this week, with votes for Cassie, Savannah, Vicki and Sophie, with the final vote tied between Laura for great positioning, defending and accurate passing, and myself (blushing) for good drives with the ball (match report addendum during the captain's proof-read: Polly's MOM was for great positioning with lovely drives up the pitch rather than the understated good drives with the ball!). Lemon-of-the-Match was won by none other than the L4s' captain, Zara Bradley, for whisking our captain off immediately after the game had finished and enthusiastically engaging her in deep conversation about team tactics, while poor Nicole was still lying on the floor gasping for breath and desperately seeking a means to rehydrate!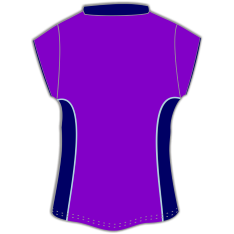 83
Man of the Match
Great positioning with lovely drives up the pitch.
Man of the Match
Great defence and precise passes and giving lots of encouragement to newer players.