The last time the L2s went to St Neots, we won by six goals and went off to Benidorm directly afterwards to celebrate the end of a perfect season. This time we lost by six and went to McDonalds for dinner. Let's call it even, St Neots.
What sounds like an absolute disaster of a game was actually a good first friendly and a great opportunity for us to see how we handle being under pressure. Turns out, we are in dire need of some fitness and passing training, but even when faced with a much stronger opposition (eight players counted from their 1st team, which plays in Div 1), we still have fun and won't give up.
Thanks to Paul for coming all the way to coach us: obviously only there for us and not to watch his skilful daughter playing in the opposition's goal. We did give her a bit of action, and we'll just say the lack of goals on our side was entirely her doing and had nothing to do with the fact that we weren't quite into our hockey yet. I'm sure Paul will help with that.
Although St Neots were pressing hard we managed to take control of the game at short intervals and nearly scored a couple of times. After a good half time talk from Paul we were a lot better organised and were only let down by our own fitness or rather lack thereof.
MoM went to Louise, who not only made some fantastic saves but also came all the way out to St Neots on her birthday and even thought of bringing some caterpillar cake! Lemon went to Jenny for getting changed in the car park. Sam also got an honourable mention for throwing a milkshake on the floor of Izzy's car. One day's rest and then we're back for more on Saturday against Bishop's Stortford; let's hope our legs are less heavy by then!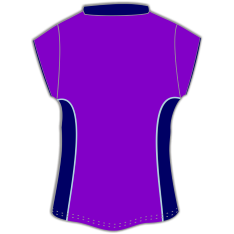 101
Man of the Match
Fantastic saves from the birthday girl