Having watched the L4s achieve a well-earned victory against their Newmarket counterparts, the L5s made the short trip up the A11 to face a Newmarket 3s side that, due to the wrapping up of their first team, was potentially a lot stronger than in previous years.
The first half finished with the L5s conceding with only a few minutes left on the clock to round out a half that had seen excellent play across the team, from repeated saves, solid tackling and dogged man-marking in defence to strong interceptions, precise passing and intelligent runs in midfield. Our determined front line pushed forward repeatedly and were only denied by some strong saves by the opposition's keeper. Going in only one-nil down at half time was a good result.
Newmarket came out strongly in the second half and although our defence held strong initially and there were several chances from good runs going forward, we were unable to maintain our level throughout and once a second and third goal had been conceded it was a matter of damage limitation. Having said that, the game itself was much closer than the four-nil scoreline would suggest and there are numerous positives to take from another good performance against an opposition who were probably expecting to score many more than they did.
The MoM nominations reflected this strong team-wide performance with Claudia (great passes), Lou W (pitch coverage), Cassie (numerous saves), Lucy (solid, reliable defence) and Anna (strong drives and shots) all receiving well deserved votes.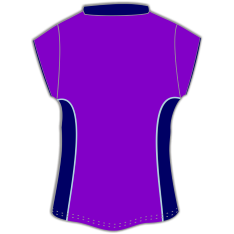 83
Lemon of the Match
What's left is right, what's right is left…