It's difficult to convey in writing how each player in the team performed and how the match unfolded but let's give it a go!
P'borough 6's are top 3 in the 5NW league just two places below March 2's who are topping the log so far. Now I mention this because our team's performance against March was phenomenal, March have been beating other sides in the league 7-0. There's been some change. Five minutes into our game against March we were 2-0 up and right at the death after a tumultuous battle on the final whistle we got beaten 3-2.
P'borough have been doing the same to other sides beating them 7-0 [Ed - and 13-2!]. Some change. So we anticipated a tough challenge once again. They drew first blood but we grew into the game and competed throughout, so no surprise then when Petey slotted home an equalising goal. [Ed - the goal might have been coming, but the scorer raised eyebrows; Pete was in the right place, on their penalty spot, at the right time, but quite how he got there from his position at left-back left some teammates bemused]
This might not sound all that impressive but let me tell you this: given the team's performance in the past two games we are destined for greater things. I reckon if we keep things going the way they are we stand a solid chance of getting promotion to Division 4NW where we can compete against our mighty M3's.
Just imagine If we were to achieve promotion and join our M3's oh my goodness what a day of days that will be.
Will the M4's still be known as a lower league team or will they finally be acknowledged as a competitive side everyone would be proud to play in?
Watch this space 5NW league for the M4's of Cambridge South hockey club are coming for you.
This is our house!!!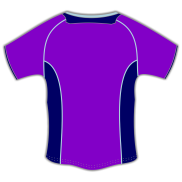 64
Man of the Match
Having already played full-back and midfield effectively for the M4s this season, today Jamie was on the wing. And the best player we had whilst there. 'keeper Mikey had better watch out...