To have been nominated Lemon for having sent an aerial over the fence during the warm-up demonstrates just how well South played against a slick and skilled side. It also asks questions how Rob could get away with not being re-elected Lemon for that horrendous report from last week, JJ for his failure to write up the week prior and Jan for suggesting that the first runner at the short corner should maybe use his stick rather than his foot/shin/ankle/heel, as I had done so far when racing out to face a very competent flick… Shame Jan didn't point this out earlier and save me some bruises, or maybe he could have used his stick or body to stop the third goal at the death, rather than ducking and putting his face as priority over a draw with the league toppers!
The pre-match talk by Rob and Jan (Jan always has something to add, that wise old sage!) consisted of the usual positional rotations and game plan. To add a twist of excitement both went into detail about the March star striker, his experience in the national leagues and all the other "fan boy" stuff you'd expect from two starry eyed young boys meeting their idol. Danny was assigned the task of marking said super-star and did a fine job of keeping him quiet and in his pocket. Without such tenacious work, our goal would have been peppered endlessly.
The match started with South defending a number of attacks efficiently. Against the run of play - and JJ having studied my technique, angles of release, trajectories and weights - a superb aerial ball was pinged over to Andy T who collected like a pro and finished in an even more impressive manner. (New poster boy for Jan and Rob I think?!)
Seriously peeved by this goal, March attacked with new vigour, again hogging play and threatening our D. But with sound discipline and with 'pocket man' Danny, we restricted the chances at goal and any that were on target were saved by Man of the Match, Mike. Again against the run of play, South released an attack and found the mighty oak, Rob, who managed to up-root and score his first of the season.
Can you sit on a two goal lead against top of the table with fifty-five minutes to go? Try we did: bombarded by attacks at goal, peppered at short corners (bruises to prove it), we held out until near half time, when the poster boy and bandana-wearing heart throb from March, having slipped out of Dan's pocket, managed to connect with a lifted ball into the net.
Two to one at half time, we broke from protocol and took a team talk at the side line rather than in the goal mouth. Risky! Was this to be our un-doing? With renewed vigour (not sure they ever lost it) March steamed at us from the whistle, wave after wave. The defence stood firm until their superstar struck once more. It was around this time that Jan suggested I use the stick rather than my body to block these flicks. I shan't write what I suggested Jan did with said stick.
Two-all, decisions decisions: sit on the draw? Push for the win? Both teams split, not sure what to do, leaving the midfield a no man's land with heavy defence and lines of forwards. Both teams with plenty of breaks, fitness was key, things were tight. The game ping-ponged from end to end, run after run, rush back after rush. Thirty seconds to go, shot just off target but penalty corner to March. Could we hold out? First one saved but second given. Clean ball to bandana hero, clean strike…sorry Jan, I didn't get my stick there. I did however get my shin, deflecting slightly. Mike reacted to the first shot, diving to save, the shin deflection changing the course slightly; Jan reacted to the second trajectory, sadly in favour of self-preservation rather than with lightning fast stick movement. The ball crashed into the net. Game over, whistle on the restart ending the game.
Gutted!!!!!!
No blame anywhere. Voted Lemon for putting an aerial over the fence during warm-up: that really is how well we ALL played!!!! Heads held high because we'll get them at our place! And heaven help our opposition if we replicate this each week!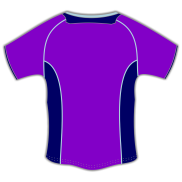 39
Lemon of the Match
Out of this astro warm-up flick.