We knew this was always going to be a tough game – first versus second in the league and both unbeaten so far. It turned out to be a real battle in the rain in front of a large crowd of Bury supporters on the sideline. In the first half we had the majority of the possession. Our goal came from lovely build up play in the middle by Robyn, Katie and Abi, then Alice slipped the ball to Sarah who smashed it over the keeper first time, into the roof of the net, for a fantastic finish. We had a couple of shorts and periods of strong attacking play, but just couldn't increase our lead.
Bury had some fast, skilful players who were causing us problems; passing became more frantic and patience was tested. Having been pushed off the ball by a very small and quick child, Alice then tried to scythe down said child from behind and gave away an upgraded short corner. 'Excuse me sir, could you please explain that decision?' I think was my polite question to the umpire. I looked to my good friend Katie Gibson for support, and was told to get off the pitch now. LoM awarded later.
The second half is a bit of a blur as I was still in a rage about the earlier decision. However highlights include:
We came out so strong at the start of the second half, playing our game rather sitting back, with great crossfield balls and passing from the defence to link up with attackers.
Kim 'YOU DON'T KNOW ME' Cooil had a discussion with a player about how yes, actually, she would own up if the ball had hit her foot. Debatable.
Laura and Katie made fantastic breakaway runs at speed, creating one-on-ones with the keeper and were so unfortunate not to increase our lead.
Abi took a ball to the leg, and then to the shoulder, and was shouted at the umpire to WAKE UP: probably not the full five distance.
Katie was cracked on the foot four times by the same player, earning her some fans amongst the boys watching. Comments from the Bury supporters ranged from, 'Stop hitting that poor girl', to 'She screamed then laughed: sign of a real psychopath'. (Katie claw hand to Katie club foot?)
Some more physical play. Kim's cries of 'Violence! Violence!' after being accused of using threatening language (response to, 'Are you going to push me over?' – 'I'll try') resulted in the umpire asking both players to please calm down. Not to be outdone, George Hurf was starting fights of her own; branded a 'Horrible person' by the Bury player after a somewhat insincere apology.
Carly was probably super-dehydrated after taking issue with filling her water bottle from the changing room urinal earlier.
A tense last five minutes but the defence of Loopy, Amalia, Hannah, Robyn and Katie C held out for the three points!
MoM votes went to Abi for her strong play in midfield, Kim for great distribution, Rob Murray for her work rate, and Carly for passing play. MoM winner however went to Katie Cooil who was awesome all day, controlling her side from left back and making great passes up to the wings.
Still top of the league!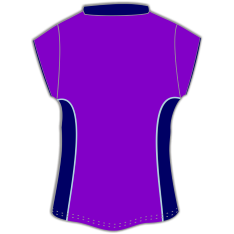 59
Lemon of the Match
Aggy Alice, almost getting carded