It was 9.30am: in my kit, out the door. 10am: arrive at the pitch, wander into stinky men's changing room, no sign, squint across to look for my teammates at the pitch - can only see juniors finishing up. The team WhatsApp still pinging with England v Argentina results…come on girls! No time to be sitting about commenting on rugby results, we have serious preparation to do. Bump into hockey player looking confused. "Are you looking for Long Sutton?" I ask. "Er, no, Newmarket. We're pushing back in half an hour." "Oh dear," I reply. "I think you must have the wrong pitch, we're playing Long Sutton at 11am… In fact let me just double check the email." Two hours later the highly anticipated game of Cambridge South 1s vs Long Sutton 1s begins. In the meantime I had a lovely time on the side line cheering on the Ladies' 4s and enjoying some peace and quiet.
The mood was one of quiet confidence. After back to back wins of nine-nil and ten-one we knew we were in good form. However, Long Sutton were formidable opponents last season so this was not going to be an easy ride. Play started smoothly, South's passing was pacy and pleasingly accurate. Alice…Ali…Amy Wright/Walker/Walsh did some fantastic picks in the middle of the pitch and Abi, Carly, Robyn, Katie and Laura worked hard and made great interceptions in the midfield and upfront. South's persistence paid off and a left-right drag at the top of the D resulted in a smash into the right hand corner of the goal by Alice/Ali. South then had the lion's share of possession, which finally paid off with a run by Carly up the left and smacked into the goal.
Fuelled by jelly babies and some rousing words from captain Robs, we were into the second half. Things got a bit scrappy, we saw a bit more of the ball at the back with Hannah, Amalia and Katie doing some handy interceptions. Loopy became a bit nervy with our passing the ball across the D. "Don't worry, it's a new rule, we're not actually playing yet…eeech." Kim worked hard in the midfield, Robs came on for a cheeky ten minutes to run off her flu. Katie Cooil, our new Rutland dynamo, played some lovely balls up the line (blimey, two Cooils on one pitch I hear you cry! But their play together has been remarkably harmonious) After a little bit of work and some nice runs by Long Sutton, Ali/Alice managed another corker of a goal, lifting it into the corner. Not long before the whistle the final goal was scored by a powerful shot on goal from captain Robs at a short corner with a deflection from Kim.
So all in all a competitive game with an impressive work rate by South and top team work. Bring it on. Bury!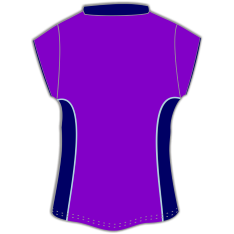 59
Man of the Match
Great goals, loving being at inside forward