Scraping Relief From the Knees of Despair
Dave Monck
Quality match report writing is a skill, taking time and attention to detail to accurately and wittily reflect the nature of the match that took place. Following the unprecedented speed of Young Oli and his rapid report writing efforts last week, the pressure is on to produce a match report within hours of the game finishing.
So, I have decided to sacrifice the quality of the match report, in order to ensure it's speediness. Sadly on the pitch I can offer neither speediness or quality.
South started brightly – for the first forty-five seconds – with Danny and Oli scampering up the left wing, looking threatening and sharp. But when play broke down South were quickly on the back foot, City's spritely striker breaking into the D. Danny – keen to prevent an early goal – came in full pelt and helped him off the ball, his feet and the pitch. Initially it looked like he'd got away with a short, only to be upgraded (probably rightly) to a flick, which was expertly dispatched. Three minutes gone; South down one-nil; Danny lucky to be on the pitch.
As was reflected on at the end of the game, South were excellent for about ten minutes in total and one of those moments followed, resulting in a short to South. Monckosaurus to Gourd, stopped as planned, and a JJ drag through the keeper's legs, grazing his unmentionables. One-all.
There was much industry from the midfield, Keishi doing an excellent job of marking their main threat, John, Dan and Ben working well to nullify threats and easily releasing the forward line to break at pace past the City defence. Several times South looked through only to be thwarted by an unseen City foot, a poor stick tackle or our own inability to look up and make the right pass. There were opportunities to be had with shots going wide, or blocked by the keeper, but South were not at their fluid best. At the same time, huge holes opened up behind the midfield and City exploited these, creating several of their own opportunities, usually snuffed out by a less-than-well-organised defence, or rescued on the line by Mikey making a string of quality saves. City won several short corners but their shots were often snuffed out before they got going. But with three minutes till half-time, they took the lead again – a simple hit, sneaking under Mike's left hand side, inside the stick of the post man. Two-one City at the break.
Captain John, drawing on his inner William Wallace, called for desire and passion, inviting us to step up to the quality that South have demonstrated over the last couple of weeks. But the battle cry had little effect as South conceded another short corner. This time, in near identical fashion to South's goal, the shot was dragged through Mike's legs, again kissing the unmentionables.
At three-one the game seemed to be destined to peter out, with South struggling to find any fluency and City happy to play keep-ball. Monckosaurus did his best to liven the game up by choosing to take on their youngest player for a fifty-fifty ball, ending up with both on the floor, much dinosaur skin spread out on the pitch and the umpire awarding against him. Such was his disgust at this decision, he was kindly offered a green card and allowed to simmer down on the sideline.
Into the final ten and South started to press a little more, building neatly from the back with Jan and Pash – different levels of pace, but supporting the midfield well – as we moved towards their goal. Still no break through, despite scampering and harrying from Jo and Jamie, with Rob often the recipient of a ball at the top of the D. As South upped the pressure, it was City's most impressive player who cracked, offering a little too much of his opinion to the umpires, and taking a well earned two minute breather. Nothing that had preceded suggested what was to come. With City a man down, South chose the final three minutes to play their best hockey. Fluid moves led to a ball into the D, and Jamie knocking the ball past the keeper. Three-two with two to play.
City were now under the cosh, and South looked momentarily like the side that had beaten the league leaders. More good play from Oli, Rob and Jo led to a short but nothing came of it. As time ticked down Dan drew another foul in the D, resulting in a short. This time Monckosaurus to Gourd, stopped as planned and a JJ drag past the keeper to make it three-all with the last touch of the game. It might have felt more satisfying coming from three-one down to draw, but the performance wasn't the best and Captain Wallace made his feelings known in the match debrief. Still, we didn't lose and know we have more to offer, as we will need against Bourne Deeping next week.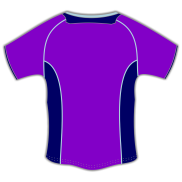 51
Man of the Match
Match saviour and star defender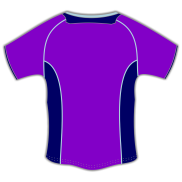 30
Lemon of the Match
Gate gate and green