The Bourne Franchise
Director – John Gourd.
Box office: £9 waged / £4.50 unwaged.
Associated Awards
Best Actor – Jonny Camp
Best Supporting Actors – Oli Weston, Jamie Coltman
Best Original Score – "What's the score?" by Jason James.
Best Sound Mixing – Jason James, "Last night's Indian" inserted team stretch.
Best Visual Effects – Rob Barton, 1st slip on a short: time appeared to stand still - unchallenged - shot snatched left.
Best International Feature Film and Best Documentary Feature – "Olly, have you ever heard of disco pussy?" by Jason James [translation available after the watershed].
Golden Raspberry – Ben Davies, Timekeeping.
Identity
After a mixed performance against the week before, Cambridge South (CS) assumed a new identity:
Yellow Away Strip, Sizes XXL-XXXL – Some, but not all, disappointed with this.
Captain JG directing operations from the back.
James, Dan and Jonny (from elsewhere) into central midfield<./li>
And this paid immediate dividends. With swift interplay up the left hand side, James Coltman converted an opportunity at the far post inside the opening few minutes. One-nil.
Supremacy
Perhaps a little dazzled by their start, South then appeared to lose their cutting edge over the next quarter. Whilst the South goal remained largely unthreatened, despite overall dominance in possession only JJ (short) and Jonny Camp could add further goals. Three-nil at half time. [Ed - or something like that; the score at half-time was 2-0, Jamie with both of them]
Set up by a rousing half time speech by Capt. JG, or Prof. RB… (or perhaps a shed load of Haribo) and the second half saw South in the ascendancy, with Bourne deepening into their red zone and hoping that bad light would stop play. JC and JJ added further goals: five-nil.
Ultimatum
Coming into the final quarter, there was a serious concern that JJ was positioning himself for his second MoM in two weeks: step up, Oli Weston.
Despite JJ's attempts to run down the clock (passing the ball backwards, to no-one) and at reverse psychology ("Let's not let our guard down now"), Oli clinically converted two one-on-one opportunities with the keeper to wrap up a dominant performance and stamp his mark on the game.
Legacy
Bourne Deeping nil, Cambridge South seven.
Mid-season points tally greater than the previous full season.
Jamie Coltman still searching for The Blue Bell.
Highlights forever to be shown on ITV4.
Bring on the next in the franchise!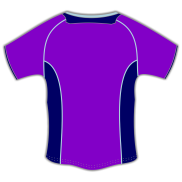 89
Lemon of the Match
A bit late