South arrived at their home pitch on a dark winter afternoon in about 4 degree temperatures, enthusiastic for a great match against mid-table Saffron Walden, as well as the warm-up. The Long Road pitch was buzzing and full of life after a day of matches, including the L4s vs L5s match just before, making South even more keen to impress the crowds.
The whistle blows for the start of the match. Saffron Walden are off with the push back, passing the ball neatly to a fro and releasing to a highly skilled Saffron Walden forward who keeps the ball glued to the end of her stick, working it around South's defensive line. The threat is neutralised by a few minutes of heavy man-marking and South have a taste of how the match could continue. Onwards and upwards! South have possession in Walden's defensive twenty-three, passing between each other until an interception is made by the visitors; the counterattack is live, Walden's striker strides towards South's defensive D and, after getting around South's solid defense, takes a strike and scores. South are fighting hard and resist further Saffron Walden goals in the first half. The ball frequently going into Walden's defensive twenty-three and circulates the posts but no South goals just yet. The half time whistle goes.
Let's try this again, South! Armed with half-time fuel, it's South's pushback and we progress towards Walden's D. There is passing between our mids and forwards, maintaining possession with quick releases, perseverance, and not being afraid to pass back and switch it. The battle continues with several flying high balls and a few frustrated stick tackles from each side. Finally the struggle pays off as South have sorted a short corner for themselves: let's go, South! A confident injection, a confident pick up and a strike is taken, yet Walden's keeper lunges into it with her left kicker. A scrabble in Walden's D over the rebound and South pick up another short corner from a foot. Let's try this again, shall we? Again, a clinical injection, a confident pick up and a strike by South's right-back, Kirsty; it's a goal! Celebrations from the pitch and the sideline crowds! Equalising to one-all.
Saffron Walden's push back is primed. With South captain Rhi's encouragement to, 'Get another,' South are hungry for a win. A few minutes of play in each half and both twenty-threes, when possession is jumping between the two teams. After a scrabble in Walden's D, South's striker, Jas, perseveres and gets the ball in the back of the net. Two-one to South! The battle continues on both sides, with heavy man-marking by South's defenders to resist another goal from Saffron Walden. The ball works its way up the pitch to South's forwards and, as luck would have it, another South goal scored by Jas. Three-one!
With two minutes left on the clock, Walden manage one more goal from a long corner as the ball flies across the D and into the corner of the goal, millimeters away from the keeper's kicker. With only a few seconds to go, South take their pushback and with a stike from Rhi to the opposition backline the final whistle goes, closing the match at three-two to South!
Man of the Match
Fantastic defensive play. Strong clearances out of the D and 'no-one shall pass' tackles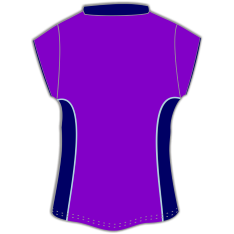 54
Man of the Match
Super attacking dribbling around the the Walden defence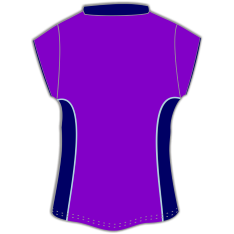 119
Lemon of the Match
Falling over and then forgetting she fell over, before discovering the massive bruise on the back of her leg